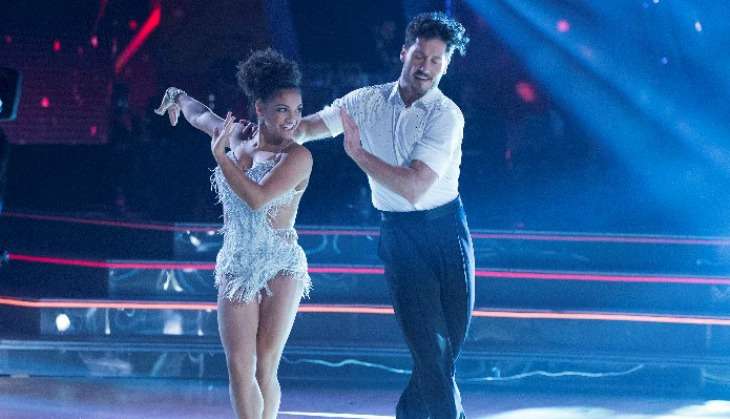 Laurie Hernandez, who had an amazing run at the recently concluded Rio Olympics and came back with gold and silver medals, is now also a dancing superstar.
The 16-year-old gymnast is currently participating in Dancing with the Stars, along with swimmer and compulsive liarRyan Lochte. Dancing with professional ballroom dancer Val Chmerkovskiy, Laurie has had a great run till now, with the judges and the audiences being equally enthused with her performances.
Powerful, on point, in sync and wonderfully malleable to music, Laurie seems to have found herself an alternate career once she's done with gymnastics.
To both Laurie and Val's credit, the dances, and the song selection are so thought out that we cannot forget that this is a teenager, and not a grown woman performing.
Her introductory dance, a cha cha, was performed on Bonnie Mckee's hit single American Girl and her second performance, was a jive set to Disney's Duck Tales jingle.
Watch: