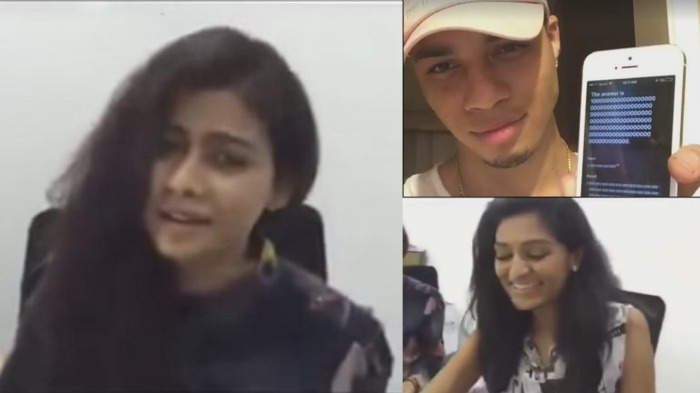 The question, "Siri, what is one trillionth to the tenth power?" should go down in history as the producer of the world's most versatile background score. Siri's answer works as a background score for music. And yes, it is pretty chill.
Apple users have time and again tried to get Siri to produce music, but to no avail. These guys found a clever way to get Siri to produce music, without actually doing so. Sounds confusing? It isn't, really. If anything, the video of three college students beatboxing and singing Carnatic music to Siri's mathematical beat will give you goosebumps. The good kind. We're not sure who was inspired by whom but it definitely looks like a trend waiting to explode on a global scale. Here's Michael E Dempsey beatboxing to Siri's musical reply to the now legendary 'one trillionth to the tenth power' question.
And if you think that's the only one, here's another version by Marcus Perez with 3,89,245 shares on Facebook.
When you collab with Siri 󾓶󾔥

Posted by Marcus Perez on Sunday, 17 January 2016
Of all the trends we've seen in 2016, this one is our favourite. Take that iPhone out folks, sing a tune or two.