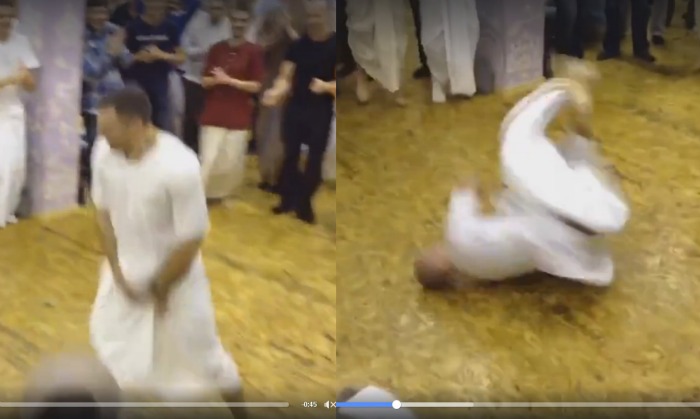 Think bhajans and satsangs are boring? Think again. The spiritually-inclined have found a new way to sing the Lord's praises and it's definitely one that will make you sit up.
In this footage shared by the Facebook page, To The Culture, Veda boys dressed in white dhoti-kurtas dance to a bhajan, and it's nothing like you've ever seen before. As the bhajan intensifies and picks up pace, these boys start b-boying, and it is glorious. Several try their hand at B-Boying, spinning on their heads, completely in sync with the tune. Think B-Boying, a form of popular street dance that began in the 1970s', and the crescendo of Hare Rama Hare Krishna cannot be mixed? You couldn't be more wrong. The ISKCON Veda boys prove that dance or music need no language, nor do they accept barriers.
The video has over 3,383,301 views till date, and counting.