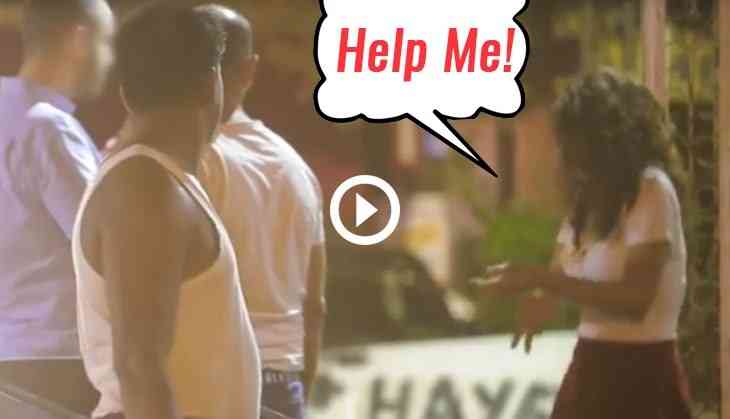 We always talk about women safety and women empowerment but when any women need the help when she is in trouble, many people turned their face or ignored her by leaving her alone.
Even the rape victims in the country like India, have been treated neglected or slut-shamed for her what has been done with her.
Many people blamed women for their dresses or for being roaming alone here and there. Several times women have to face criticism for their friendly behaviour with men.
Instead of blaming the criminal, we started blaming the girl who has been victimised.
However, this can't be uprooted from the until we change our minds or stop doing gender discrimination.
Recently, a Lebanese non-profit organisation named Abaad has conducted a social campaign to do the social experiment.
A video is getting viral in which a young girl can be seen running here and there and asking for help by claiming that she has been raped.
What people have replied to her will make you feel ashamed of it!
Check out the video:
Well, we have no more words to say about the mentality of the people.
However, it was the social media campaign titled 'Shame On Who?' which aims to change the mindset and the beliefs associated with it.
We must say that this video is an eye opener for all of us and also showed the reality that how a rape victim treated in reality!
Watch Video:
Also read: Shocking! Three-year-old girl tortured and raped; her post-mortem report will haunt you!