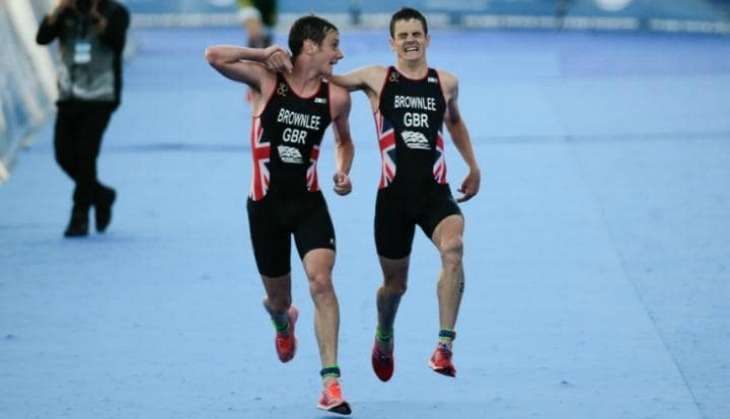 This heartwarming video of Britain's Alistair Brownlee, a 2012 and 2016 Olympic gold medallist in the triathlon, has gone massively viral. Alistair and his younger brother, Jonny Brownlee were competing at the ITU Triathlon Series, in Mexico.
In the captured video, Jonny can be seen in the lead of the 10 kms race. Just as he looked set to win, cramps and exhaustion took over making him tumble. Visibly shaking, Jonny would have given up but her his brother coming along and physically taking him along.
For the uninitiated, Jonny also won a silver at Rio Olympics triathlon.
The triathlon race was ultimately won by Mario Mola but not before everyone cheered for the brothers in arms - and for the elder brother's selfless act in particular. He could have overtaken Jonny as well as Mola, if he so chose, but instead he helped his brother cross the finish line.
BBCquoted Alistair as saying that what he did was 'a natural human reaction'.
Truth. And yet, not everybody would have still done what you did, Alistair!
Watch the video here: