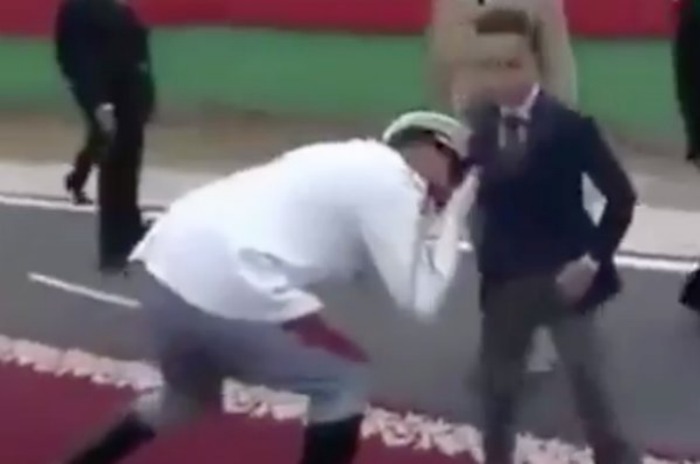 As much as we'd like to believe otherwise, being royal isn't all about fancy jewels and lavish weddings. In those parts of the world where blue blood isn't colonial, the scenario's a bit different. Take Morocco for instance. The North African country's 12-year-old crown prince, Moulay Hassan is certainly grossed out by certain traditions he's being forced to follow.
Twelve is a difficult age to deal with. Not yet a teenager, no longer a child, age 12 is the cusp where all things pre-adolescent conspire to annoy. In this midst of all that, if you're forced to offer your hands to strangers to kiss, it is more likely as not going to trigger something in you.
In a recently released footage, the crown prince is seen receiving dignitaries, walking down the queue shaking their hands. But as they bend to kiss his hand, he quickly pulls it away.
Whether he's a germaphobe, or just uncomfortable with the custom hasn't been revealed yet.
Watch the full video here: