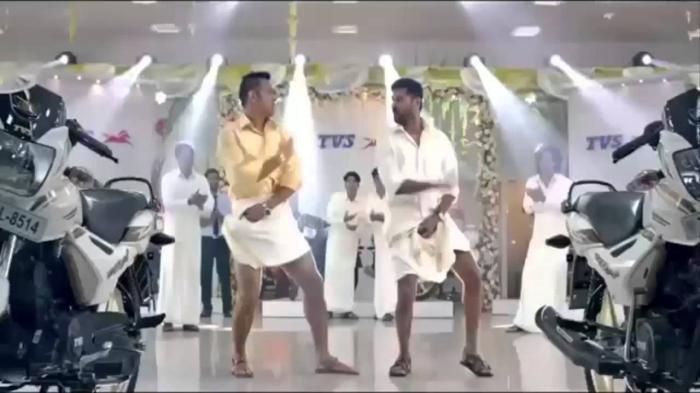 Hey Dhoni, is there anything you cannot do? With this hilarious veshti dance, Captain Cool once again justifies the popular moniker his fans have given him. Done for TVS Star City plus, the Telugu advert stars him and actor Prabhudeva.
If you had any doubts about the versatile cricketer's acting chops, do put them to rest. His skills are now beyond reproach, criticism or even jokes. MSD, is becoming quite the perfectionist.
The ad begins with a lungi-clad Dhoni inaugurating a TVS showroom, the climax is his dilemma - to ride or not to ride, and the end is Prabhudeva's step-by-step tutorial on how to ride a bike in a fairly ventilated attire.
But those down south have perfected that art, and how Dhoni has too. Matching steps with the rubber-like flexible Prabhudeva, Dhoni proves that post-retirement from cricket he won't be short of career options.
Watch the ad here:
---