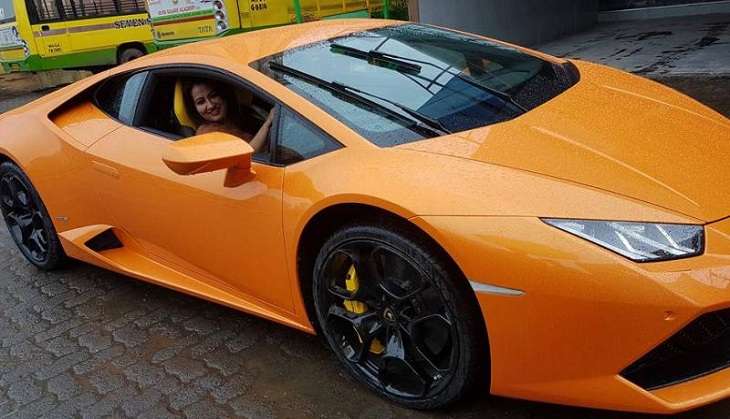 Oh, the rich and their extravagant lives. In another instance of spoilt brat gone awry, wife of a BJP MLA in Maharashtra, rammed her brand new shiny Lamborghini into an autorickshaw parked on a Pune roadside.
Unable to steer the course of her life of luxury, Suman Mehta, wife of Narendra Mehta, BJP MLA from Mira-Bhayander, sped her vehicle worth of Rs 5.5 crore into a stationary auto rickshaw, damaging its headlight and outer shell.
Oh, the irony.
WATCH: BJP MLA Narendra Mehta's wife rams newly gifted Lamborghini into an auto rickshaw, in Maharashtra (Aug 27th)https://t.co/k1HAvFJTOe

— ANI (@ANI_news) August 30, 2016
No injuries were sustained in the accident. Narendra Mehta paid for the damages, and the driver did not press charges for the damage done.
A very flabbergasted Narendra Mehta was quick to respond, and said, "My wife has 18 years of experience and has driven Audi and other imported cars. The car just touched the front of the auto and it was not damaged. Road side mechanics cannot repair the car, which is currently parked in school premises," he said.
Yes, my wife was driving the car, but there was no damage to anyone. Car just touched the auto: Narendra Mehta,BJP pic.twitter.com/C0xywAoay4

— ANI (@ANI_news) August 30, 2016
Adding insult to injury, the Twitterati unleashed their choicest jokes at the irony of the incident, taking digs left-right-centre.
BJP MLA gifts wife a Lamborghini.
She rams into an auto.
She takes off her wig.
Is actually Salman Khan.

— Akshar (@AksharPathak) August 30, 2016
Please stop sharing the story of a BJP MLA gifting a Lamborghini to his wife - it's creating undue pressure on husbands all over India

— The Bad Doctor (@DOCTORATLARGE) August 30, 2016
Who says #ModiStopsDevelopment & #AchheDin? Now a BJP MLA can afford a #Lamborghini, is this not the development??https://t.co/FWMabwtGra

— Maulin Shah (@maulinshah9) August 30, 2016
BJP MLA Narendra Mehta gifted a saffron-coloured Lamborghini to his wife Suman on her birthday---- Every MLA wife should ask for Achche Din

— Prof. Raj kamal (@rajkamaliit) August 30, 2016
BJP MLA Narendra Mehta gifts wife Suman Gupta a saffron Lamborghini, she Rams into an auto.

Jai Shri Ram. pic.twitter.com/zvbFXqTV1V

— Gautam Trivedi (@Gotham3) August 30, 2016