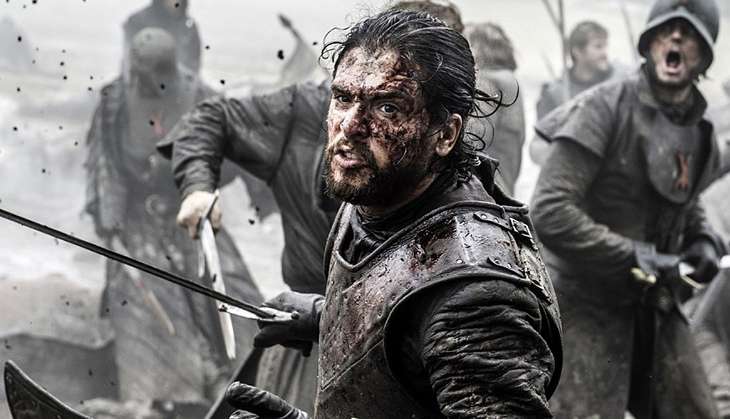 Good news for those of you who are suffering from Game of Thrones Withdrawal Syndrome, now that Season 6 is over and Mondays have gone back to being thoroughly depressing. This video recaps the lackluster GoT season in a way no other reviewer has, and if there is one thing you must do today, it is watching this.
Brijesh Kadwa and Sukhmani Misra encapsulate the 'geekasmic' tales of vastraheen Jon Barfeela, the Free the Stree andolan, Chandni Chowk jaisa Kings Landing, jungli aag, and a whole lot more with a poker-faced humour that's near about impossible to watch without chuckling.
PSK Prime Time isn't new at this game. In fact, their Doordarshan-style reviews of HBO's hit series Game of Thrones is the best thing about their YouTube channel. The shade thrown at the nerd-dom that's obsessed with the show, the expensive production cost that paid more attention to the VFX than the storyline is so superbly done, the seven-minute long video ends up being more informative and fantastic than the series we literally slept through in bits.
Watch:
--
Edited Aishwarya Yerra