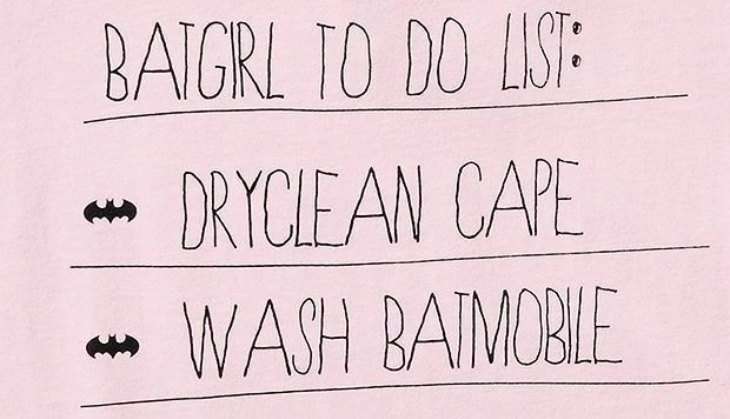 It is safe to assume that whoever came up with this kids' t-shirt at Target Australia, is contemplating a job change. That to them, even a metahuman - a female alien from another planet who can save the world or break it - is a woman first, a superhero later.
After Ninac Ollins' Facebook post went viral, it wasn't long before people started questioning Target why and how this is a 'joke'.
For those of you currently throwing up your hands in the air and rolling your eyes at this 'over-reaction', shut up and sit down. The reaction to this matters.
When your pettiness spills onto your t-shirt for impressionable people to read, laugh and force someone else to conform to it, it matters. When your distasteful jokes, so inbuilt into your system after years of patriarchy, - threatens to brainwash others into thinking there is nothing wrong with sexism, it matters. When you joke about the same gender-defined roles that women have been fighting to get rid of, it matters.
It matters because you'd never expect Batman to do the dishes and clean the closet before saving Gotham. So, why must Batgirl?
Also see: UP Tourism went peak thesaurus and Twitter couldn't handle it
Rio Olympics 2016: Your guide to the blatant sexism and media mansplaining
--
Edited by Aishwarya Yerra