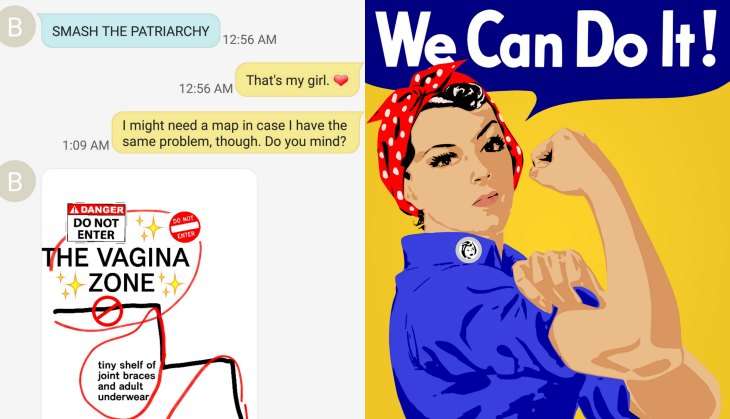 The Vagina Zone. That's the sign we desperately need at every departmental store that sells - 'feminine hygiene products'. By that we mean tampons, pads, menstrual cups, in case you were confused by that statement.
Sanitary napkins and pads are often tucked away into a far corner of the store - in an unlabeled, obscure aisle. Easy to pass over in haste in case encountered by chance. Menstruating has, for far too long, been cocooned in the Do Not Touch section. Like it's something dirty. Like it is something to be ashamed of.
We have patriarchy to thank for this bit of happiness. It wasn't bad enough that women bleed for five days while experiencing heartstopping cramps. We also have to hide our sanitary pads in black plastic and newspaper so that men don't feel alarmed by the sight of a raw tampon.
It is this taboo that this fantastic and near perfect mom, Belinda Hankins has taught her daughter to shatter. This hilarious, true and badass text messages between Belinda and her daughter are going viral because, obviously.
Read, and learn internet. These are queens talking: