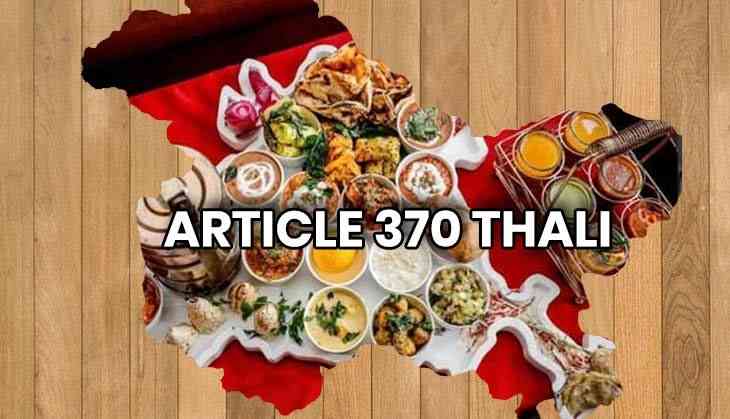 If you are a food lover and also looking for something interesting food items then a restaurant in Delhi's Connaught Place is offering a mouth-watering thali which is named as Article 370.
Yes, you read right! A restaurant named Ardor 2.1-- is offering Rs 370 discount on super-sized Article 370 thali.
The specialty about the thali is that it contains the flavors from all the states.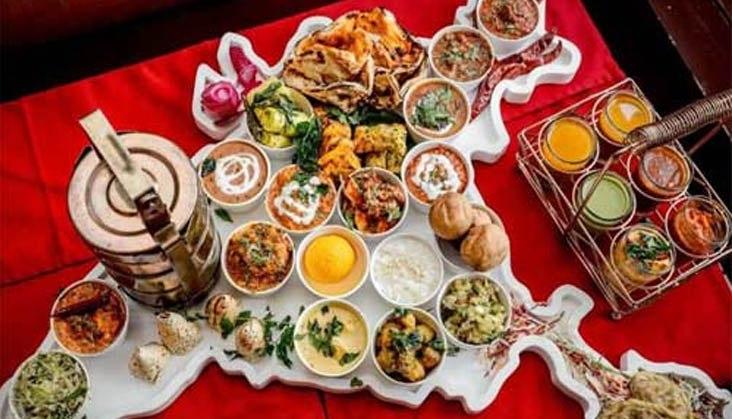 However, the discount of Rs 370 will be given to those who show up the government id from Jammu and Kashmir. It means a discount on Article 370 thali is only for Jammu and Kashmir people who are living in Delhi.
The price of veg thali in Ardor 2.1 is Rs 2,370 while the non-veg thali costs Rs 2,699 (taxes extra).
Veg menu of Article 370 thali:
Kashmir pulao, Nadru ki shami, dum aalo, Khameer ki roti and kahwa.
Non-veg menu of Article 370 thali:
Kashmiri pulao, Khameer ki roti, Nadru ki shami, rogan josh, and kahwa.
To check the complete menu, see below:
#UnitedIndiaThali A restaurant Ardor 2.1 in Connaught Place, New Delhi, is offering "Article 370 Thali".

People from J&K will get 370 Rs extra discount on this. Read more details in the pic. pic.twitter.com/Tpgw1GOGex

— Jammu-Kashmir Now (@JammuKashmirNow) September 5, 2019
This restaurant is popular for its off-beat thalis since the past. It also serves a thali named Modi Ji 56-inch Thali to Baahubali pitcher.
Also Read: Incredible! Watch how artist gives 3-D effect to Amitabh Bachchan portrait; see viral video