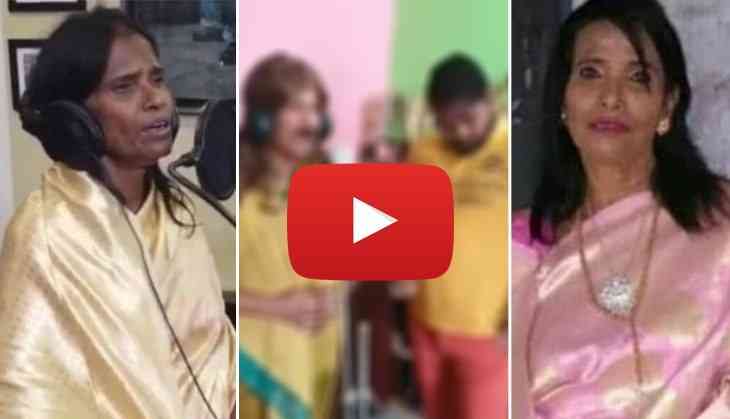 Ranu Mondal who has become the Internet sensation overnight for her melodious voice has been mocked by an Odia actor-comedian in a Tik Tok video. However, Ranu Mondal fans slammed the actor for his video.
The Odia actor-comedian named Tattwa Prakash Satapathy, popularly called as Papu Pom Pom imitated the viral sensation Ranu Mondal who recently recorded Teri Meri Kahani song for Bollywood ace music composer and singer Himesh Reshammiya upcoming film.
Satapathy in his Tik Tok video can be seen wearing a yellow saree just like Ranu wore during her recording. Also, the comedian-actor lip-synced the voice of Ranu Mondal singing the song. While the other man standing next to the actor also acted like Himesh Reshammiya, who was encouraging Ranu Mondal when she was singing a song for him.
See the viral video:
After seeing the video of Satapathy, Netizens slammed the actor for mocking Ranu Mondal.
One of the social activists said in a conversation with Odishatv about actor's mimic video that "I don't know but I feel that Papu bhai needs psychiatric treatment. I urge him to take help from a psychiatrist as soon as possible."
After getting trolled, Satapathy's associate clarified that he didn't intend to hurt anyone's feelings with his TikTok video.
Notably, Ranu Mondal comes into limelight for her Pyar Ka Nagma song that was recorded by a 26-year-old Engineer, Atindra Chakraborty, who recorded the song at the Ranaghat Railway station, West Bengal. Later, he posted on his official Facebook account.
Also Read: After 'Pyaar Ka Nagmaa' viral video, Ranu Mondal recorded her first song with Himesh Reshammiya