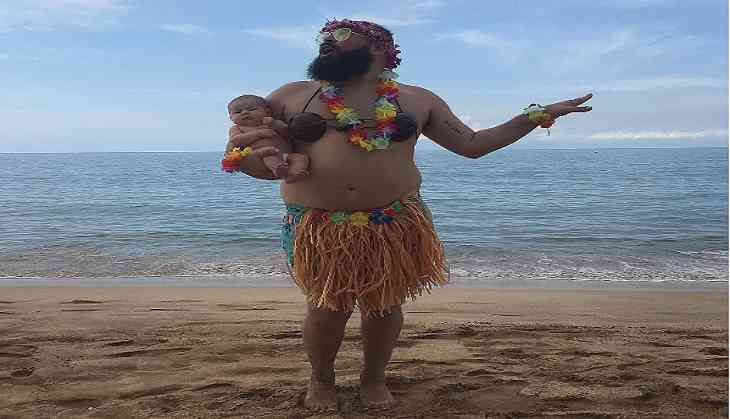 Everyone must have heard the fact that a father is a daughter's first hero but there is one father who has gone to an extent to prove the same. A British father of a little girl has shared some really unique pictures of himself hanging out with his daughter.
The father named Sholom Ber Solomon, who is 36 years of age, created some colourful set and costumes to get clicked with her daughter. According to reports by The Independent, these pictures have been clicked by the girl's mother named Carli and according to her it took about 20 minutes to capture these pictures.
The pictures that were shared by the father had every location from wildlife to gardening to shark spotting and ballet dancing. The little girl's daddy had made sure that his girl's every day is full of delight.
Have a look at the adorable pictures:
The pictures that the daddy shared are super adorable!