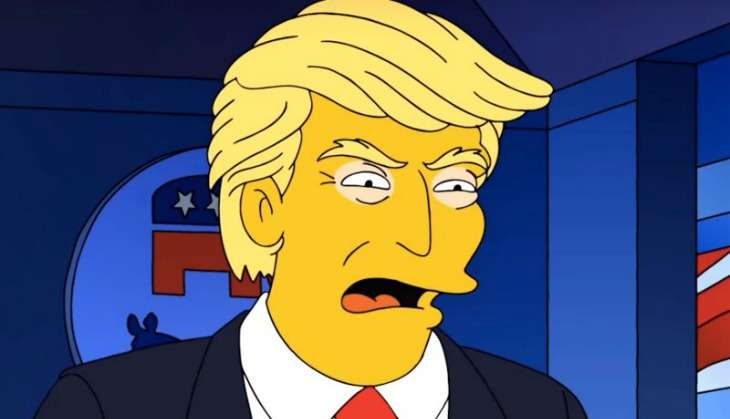 You know things are bad when one of the most popular animated shows in the US, The Simpsons dedicates air time just to diss a Presidential nominee.
That the Presidential nominee in question is Orangeface, and King of absurdity, Donald Trump, explains the jump. Well, the practice of borrowing from real life and commenting on current affairs isn't new for The Simpsons, or its R-Rated cousin, The Family Guy.
But to take sides in a way that dismantles GOP's assumption that people cannot see through the con that is Donald Trump.
Doing political satire the right way is something The Simpsons' mastered a long time ago, but this personal attack on the lack of gray cells in the next potential-POTUS is next level amazing.
This particular segment takes on Donald Trump's take on gun control, the LGBT community, gay marriage, immigration in the US, and his hair. Yes, the mystery of his hair has been solved.
Watch:
--
Edited by Aishwarya Yerra