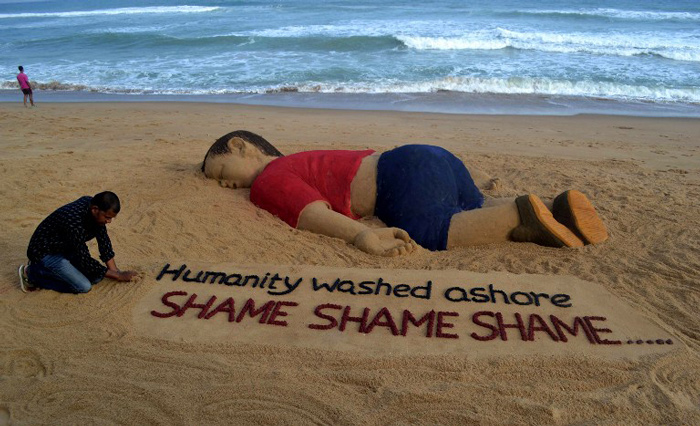 Indian artist Sudarsan Pattnaik's tribute to drowned Syrian boy Aylan Kurdi on Puri beach in Orissa. Photos of the lifeless body of three-year-old Aylan Kurdi, lying on a beach in Bodrum, Turkey, triggered a wave of emotion across the world.
Aylan Kurdi and his family, like many others, fled the civil war in Syria to seek asylum in Europe. Enroute, their rubber boat capsized leading to at least 12 deaths. So far this year, an estimated 2,500 refugees have died while crossing over to Europe.
Along with his mother and elder brother, Aylan was laid to rest at his hometown of Kobani by his father Abdullah Kurdi on 4 September.