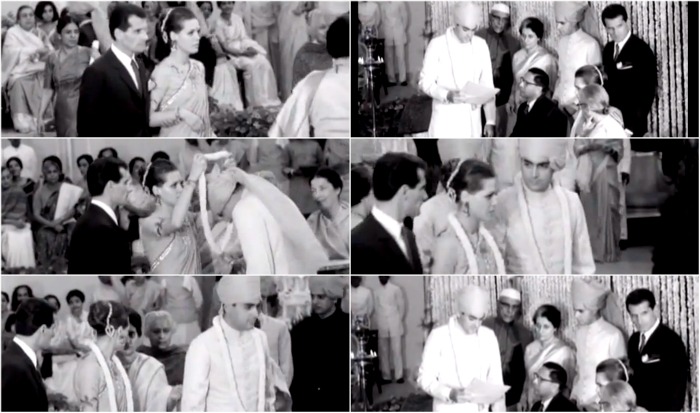 A video of 23-year-old Rajiv Gandhi and 21-year-old Sonia Miano's wedding has surfaced, and it is everything that weddings today are not. The rare footage shows a handsome Rajiv and his shy, beautiful bride Sonia exchanging vows on the lawns of Indira Gandhi's official residence.
The video, from the archives of Associated Press, was shared by YouTube channel British Movietone, and has over a lakh views since its upload.
It's an Indian wedding with a difference, sans the usual band, baaja. The silent black-and-white clipping allows us a peek into what was a simple and gorgeous affair.
Since it was a quiet civil marriage, the two can be seen exchanging garlands, vows and signing the legal papers while the former Prime Minister Indira Gandhi and mother of the groom, looks on.
Among the invitees who show up in the footage are the then President Zakir Hussain and the groom's aunt Vijaya Lakshmi Pandit. We also catch a glimpse of brother Sanjay Gandhi and Sonia's family.
Watch the elegant ceremony: