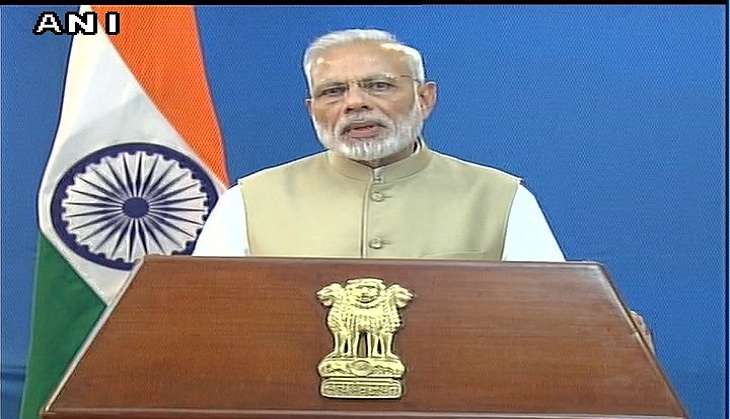 In an unprecedented move, Prime Minister Narendra Modi while addressing the nation today, announced that tonight onwards Rs 500 and 1000 notes will no longer be accepted as legal tender.
The Prime Minister added that the public has 50 days (from 10 Nov to 30 Dec) to deposit notes of Rs 500 and Rs 1000 in any Bank or Post office, and exchange these notes for denominations of Rs 100 or lesser.
The major step has been taken to tackle the inflow of black money in the country. And as usual, Twitter has gone totally berserk.
Here are the best Twitter reactions to PM Modi's newest move to curb black money:
Prime Minister Modi Says Rs 500 and Rs 1000 Notes Will Be Banned From Midnight.

Hafiz Saeed And Fellow Terror Financers Become Jobless.

— Sir Ravindra Jadeja (@SirJadeja) November 8, 2016
Surgical Strike on Black Money !

Prime Minister Modi says Rs 500 and Rs 1000 notes to be banned from midnight !

— Anjana Om Kashyap (@anjanaomkashyap) November 8, 2016
News:"Rs 500 and Rs 1000 are invalid from midnight onwards."

*Worriedly checked the wallet*

Found total Rs.127 in Chillars

*Now Chilling*

— Rohit Sharma (#TNP) (@imWrong45) November 8, 2016
I am selling this rare collectors Rs 500 note from 2016 AD Modi era for Rs 10,000. Anyone interested please contact. Pls RT. pic.twitter.com/zTcXN3527y

— Kabir Taneja (@KabirTaneja) November 8, 2016
After returning their awards...now writers, directors, intellectuals etc will return their 500 & 1000 Rs notes in protest.. #BlackMoney

— Paresh Rawal fan (@Babu_Bhaiyaa) November 8, 2016
LOL-MOHMAD Bin Tughlak scraps 500/1000 Rupees notesNext capital of India will be shifted from Delhi to Daultabad.Tughlak's spirit resurrects

— Manish Tewari (@ManishTewari) November 8, 2016