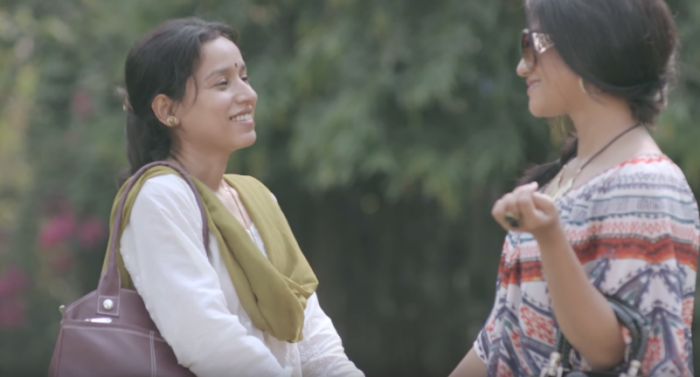 Two friends, the most unlikely duo. Nayantara, essayed by Konkona Sen Sharma, spends hours perfecting her makeup, drives around Mumbai with a pretty Japanese hand fan, and gives unsolicited advise. Alka, played by Tilotama Shome, is a nightie and dupatta wearing, chai-preparing homemaker, who loves to vicariously live a vibrant world through her friend.
Alka's and Nayantara's worlds come together in the same housing colony. Their surprisingly effortless friendship introduces one to the realities of folding clothes, pressure cooker whistles, and the other to 5 star hotels and Disneyland.
But what happens when one tries to become the other in a classic The Prince and the Pauper fashion? Watch the 20 minute short film to find out.
Nayantara's Necklace is directed by Jaydeep Sarkar and backed by Royal Stag Barrel Select Large Short Films, the same group that was behind Radhika Apte starrer Ahalya.