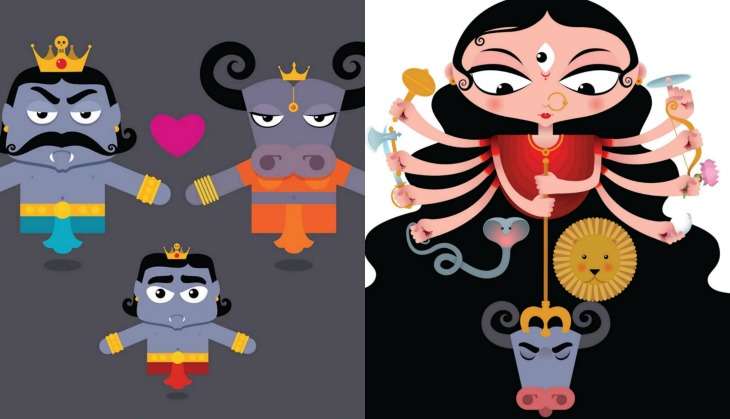 Maa ashche!
If you're on social media, any form of it, chances are that phrase above has already cropped up on your timeline quite a few times. The time to keep calm and carry on is over because pujo is coming and with it comes bhog, pandal-hopping and a whole lot of new clothes.
But between pujo selfies and puchka stalls, let's not forget the amazing story of the goddess who saved the gods from the wrath of the king of Asuras.
Everybody knows pujo is celebrated because Maa Durga beheaded Mahishasur, but do you know who Mahishasur was, or how and why even the creator of the world, Lord Brahma was powerless before him?
No? Let these fantastic, semi-minimalistic (is that a thing, though?) artwork help you through the story then.
Illustrated by data visualizer and graphic designer from Delhi, Rajkamal Aich. You may or may not remember his name, but you'll definitely remember the desi superhero illustrations he's made before. You can check out his work on his Facebook page and his Flickr account.