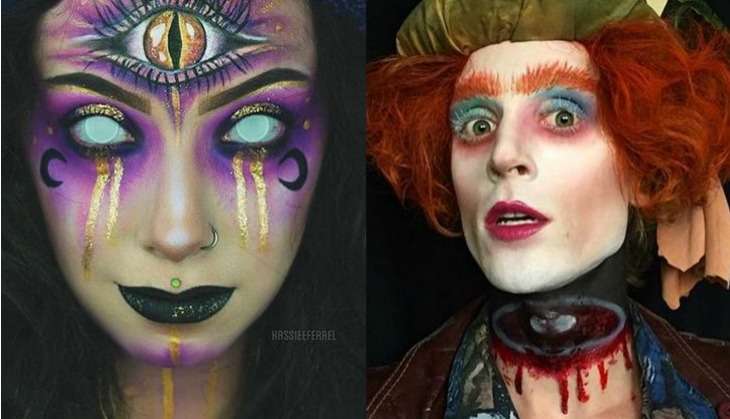 @halloweenmakeupideas/Instagram
Just before All Saints Day, falls Halloween. The spooky festival takes inspiration from the ancient Celtic festival, Samhain. But the history lies forgotten, and what everyone remembers instead is that ghouls and witches, vampires and werewolves, zombies and banshees come a-knocking during Halloween.
It is nearly impossible to watch an American sitcom without coming across one Halloween episode, or several. It may seem like an odd thing to celebrate, but hey! As long as everyone's having fun, right? Halloween is when the entire family comes together to dress up in their gross-best. And the kids of the neighbourhood take this opportunity to add to their candy stock by trick-or-treating. There's costume, drama and food. What more could one possibly need, you ask? Makeup. No, seriously. In the list of fascinating art forms of the world, we really need to add 'Halloween makeup'.
Don't believe us? Let these makeup experts convince you:
Two-Face, you beauty.
Black Widow, that you?