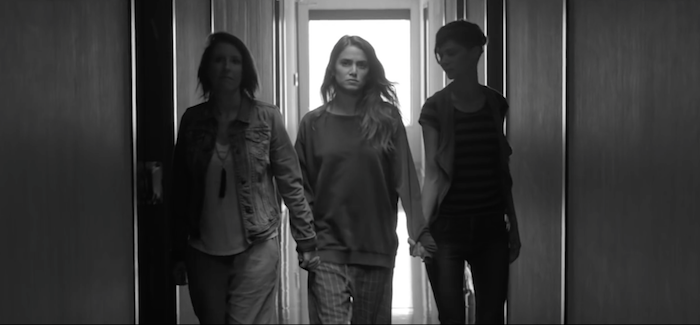 Lady Gaga's new video for her first single of 2015, 'Till it happens to you' brings the reality of campus rape closer to public consciousness. Fending off ignorance towards survivors' plight, Gaga's message 'Till it happens to you, you don't know how it feels,' is louder than ever.
The song featured in Emmy Award winning director Kirby Dick's documentary Hunting Ground which released in January. It came as a part of Gaga's continued support to victims of sexual assault.
Taking her campaign forward, Gaga's new video shows four people of different races and orientations facing assault, and standing-up after it. A portion from the proceeds of this song will go to an organisation working with survivors.
We hope u feel our love&solidarity through the song & perhaps find some peace in knowing u r not alone through this film #TilItHappensToYou

— Lady Gaga (@ladygaga) September 18, 2015
Helmed by Twilight director Catherine Hardwicke, the video doubles as a public service announcement. Its release coincides with the White House anti-sexual assault campaign, 'It's On Us'.
Thank you @ladygaga & @Diane_Warren for supporting #ItsOnUs. This video is graphic, but so is sexual assault: http://t.co/t66ONCEviE

— Valerie Jarrett (@vj44) September 18, 2015
One in four women in the United States have reported assault during their college years. In most cases, survivors are asked to not go forward with their complaints and to 'get over it'. And Gaga has taken a strong stand against this: 'Till you're standing in my shoes, I don't wanna hear a thing or two/From you, from you, cause you don't know.'
Her message is not just limited to sexual-assault survivors, but it is for 'all the people in the world who suffer from painful experiences'.