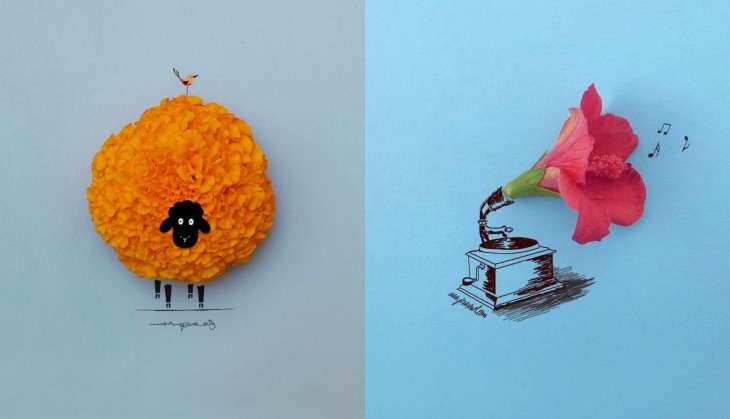 Move over stodgy definitions of Art. Now, anything can become art if you have the eyes to spot beauty and the brains to give everyday objects a new twist.
Meet minimalistic artist Jesuso Ortiz, who runs a popular Facebook page, thanks to his insane talent of making everything look like it deserves a pedestal, a ticket counter and an Instagram account of its own. Originally from Malaga, Spain, Ortiz has a thing for blossoms and cartoons and mixes them together to make illustrations that say a lot without actually doing much.
Talking about why he does what he does, Ortiz says: "I like to create fantasy scenes from these objects. It is a way of telling stories with a single image. In addition, objects and real flowers produce a 3D effect in the illustrations that makes them much more attractive. I really like the simplicity, convey a feeling with minimal essence."
Makes us wonder why some people have all the talent while others have the skills of an octopus on dry land.
--
Edited by Abha Srivastava