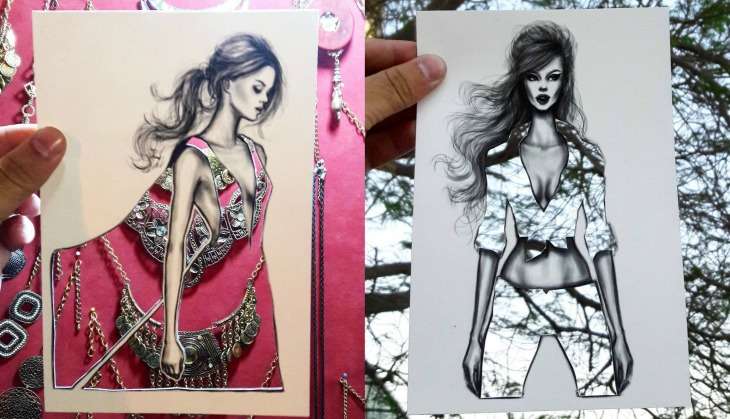 Architect and 'fashion illustrator' Shamekh Bluwi, from Jordan, is one of those wonders who would have been lost to us had it not been for the internet.
So what exactly does Shamekh do that has us drooling?
He makes stencils of the dresses he designs and brings them to life by using nature, buildings, abstract structures, traffic - you name it and he's done it.
Not only are his illustrations fantastic by themselves, but Shamekh's eye for design is evident in the backgrounds he chooses to juxtapose his sketches with.
According to Bored Panda, the idea behind using buildings, walls and streets as dress inspirations for his stencil art came to Shamekh as he was travelling. He now regularly uses the sights he comes across during his travels as props for his illustrations.
Sounds simple? It is. In simplicity he found beauty. All the things around us that we take for granted on a daily basis have given Shamekh the palette to paint his imagination with.
Awesome, right? BRB. Going to drown to in the genius that is this man.
--
Edited by Blassy Boben