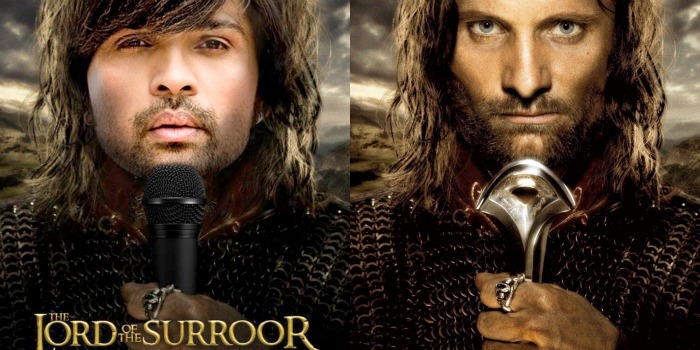 In case you've missed the latest news that's rocking Bollywood, Himesh Reshammiya, the man whose nasal twang, newly acquired hot bod, and Sad Young-ish Man histrionics are the stuff of legends, is back.
The trailer of his latest film, Teraa Surroor dropped last week and nearly caused damage to several laptop screens. Such was the impact.
As if his 2007 film Aap kaa Surroor wasn't enough, Teraa Surroor promises to be bursting at its seams with some coma-inducing dialogues. Sample these: HR wants to play 'pagal pagal' and Shekhar Kapoor warns us against 'giving' a good boy a bad girlfriend. There's more. Watch the trailer here
If you haven't got the gist yet, this movie was made for Himesh, by Himesh. It is a celebration of this powerhouse of a man who can sing, dance, act, and compose music.
All India Bakchod, the comedy outfit, probably couldn't let this golden opportunity pass them by so they went ahead and recreated Hollywood posters, starring HR. Because there is no surroor like Himesh's, huzooooor.
A peek at how HR makes these basic posters look so much better:
Here's HR, shirtless and hair-less. A posterboy for Being Macho.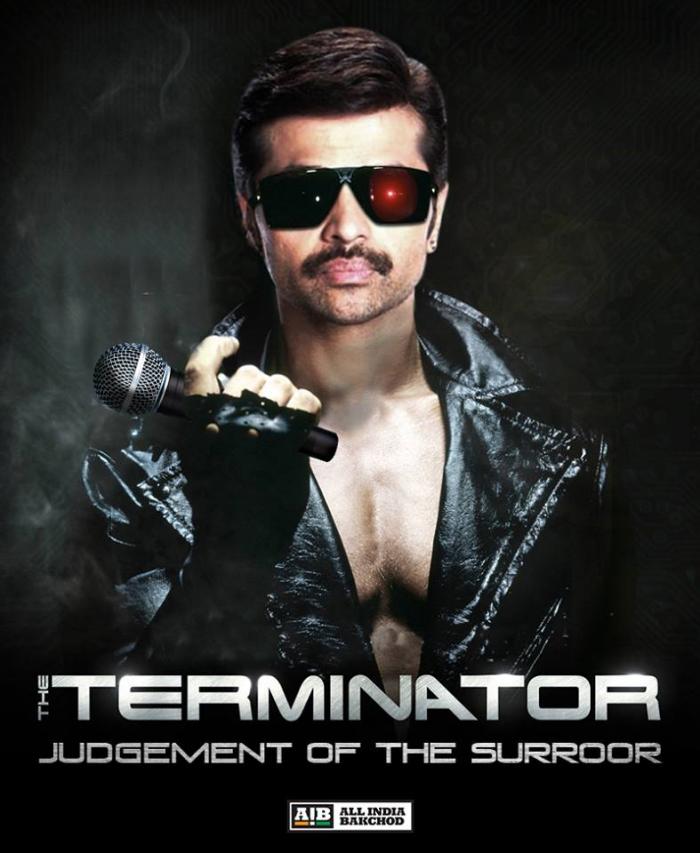 When a film is all about you, why hire more people? Amirite or amirite?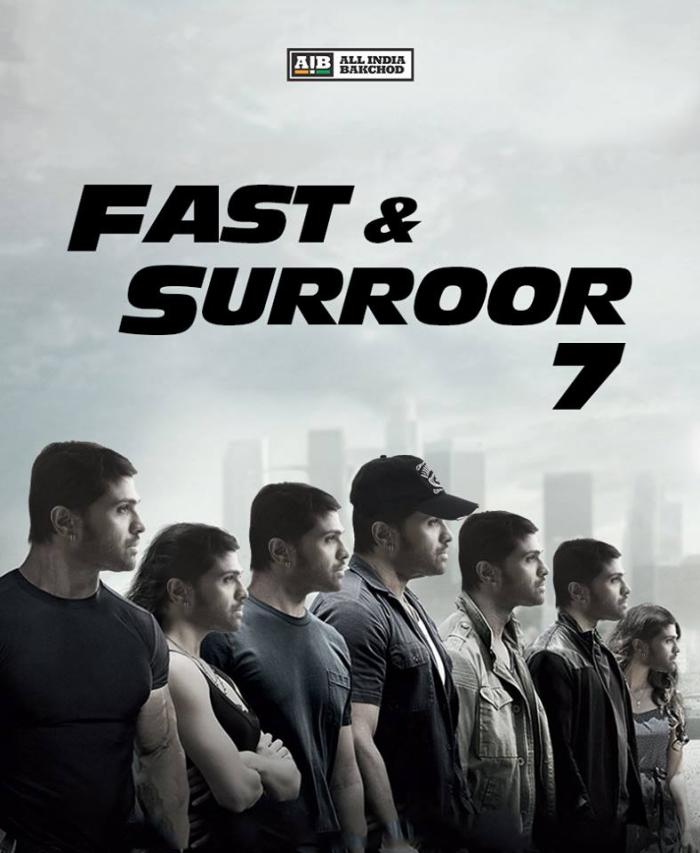 Dhoti on fleek. Even tigers cannot even with HR's surroor.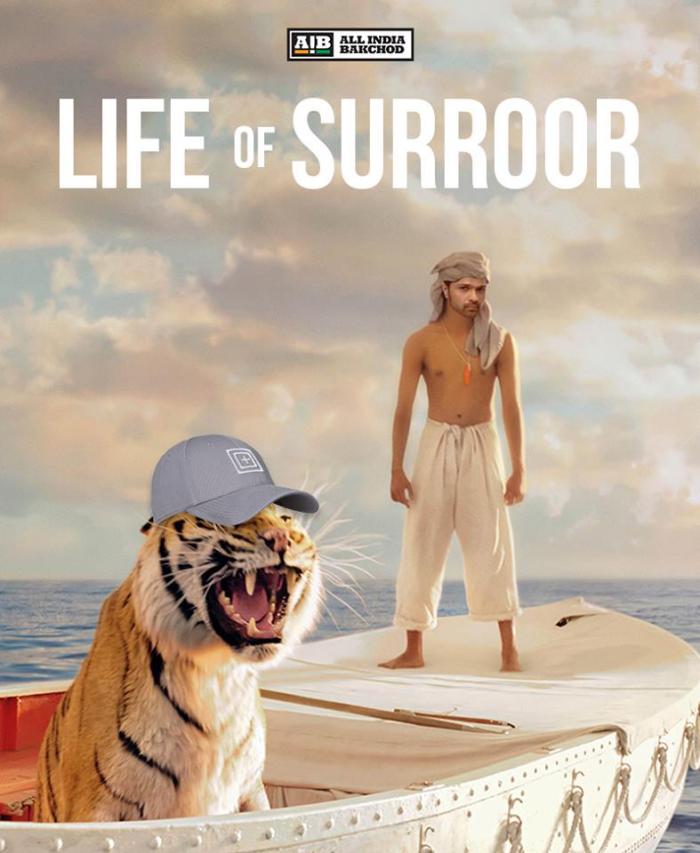 You can check out all the posters, here.