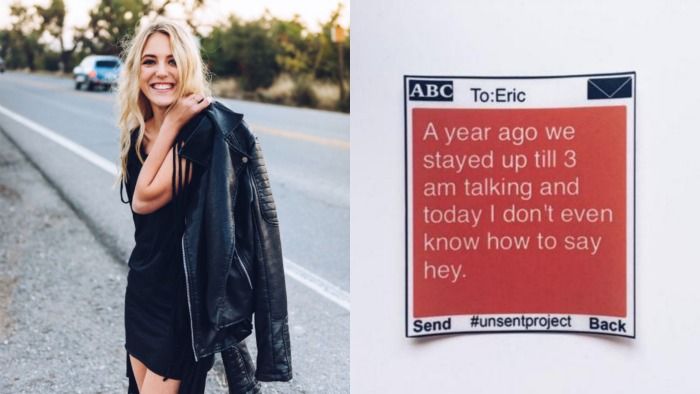 etting go of a loved one is one thing that doesn't get easier with age or experience. But the first time you fall head over heels in love with someone, is probably the most difficult to cope with. And as anyone who has had to deal with heartbreak would tell you, the cure is closure.
Rora Blue, artist and photographer, is currently running The Unsent Project that can give you just that.
Is there something you would have loved to say but couldn't? You can now. On her blog, Rora writes, "My goal was to find out what colour most people see love in. As I created the collage, I was pleasantly surprised to find that love is seen in the full spectrum of colour. I wanted to create something that was visually appealing from a distance but emotional and meaningful up close."
And her blog, as well as her Instagram feed do just that. The real-life entries that people send the 19-year-old Californian go up on colourful post-its. The result? A collage of deeply personal messages that tug at your heartstrings, but artistic and beautiful at the same time.
Her volunteers pick a hue they associate with their emotions, and the post-its are picked accordingly. She writes on her blog: "The Unsent Project allows people to say what they want to say to their first love while remaining anonymous. It also provides insight to the question "what color do people see love in?"
Heartbreaking. Gorgeous. Therapeutic. Like someone's OCD displayed for the whole world to see and take comfort from.
Take a look at some of her entries.