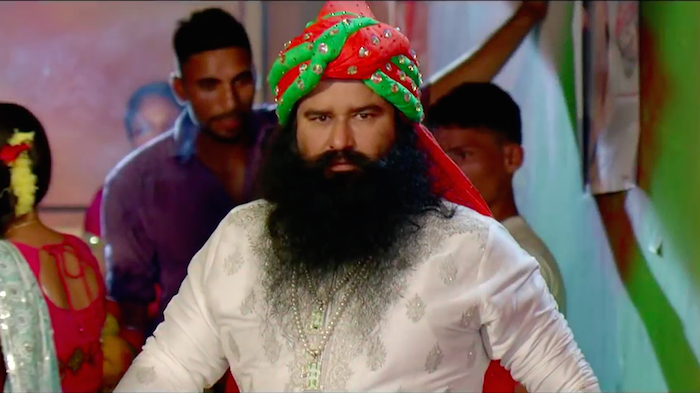 Dera Sacha Sauda chief Ram Rahim Singh Ji Insan has now seems to have developed a new passion: hand-making cars. He buys accidental automobiles being auctioned, and draws a design on for it on a piece of paper.
Based on the baba's drawing, a dozen-strong team of Dera followers hand beat the panels in a workshop at Dera headquarters in Sirsa, Haryana. None of the workers have an engineering background, but rely on a skill the baba believes to be inborn.
The work is based on th belief that any "vehicle can be hand build." Dera spokesperson Aditya Insan to ET, "Cars, all kinds of machinery, have remained Guruji's passion since childhood."
So far 100 such modifications have taken place under the religious leader, filmmaker, and now car designer. Of these, 60 have been sold to Dera followers, industrialists, builders and businessmen among others.
One such 'supercar' rebuilt from a damaged Honda Accord got an offer of over Rs one crore, a Dera follower said. However, Ram Rahim is using the car to promote his upcoming movie MSG II.