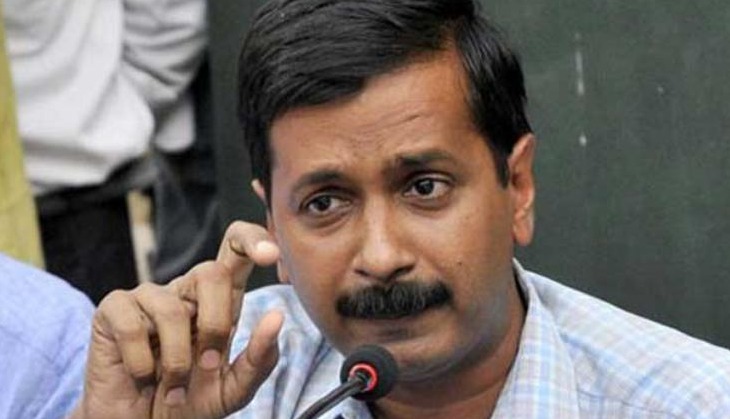 Twitter is a strange place. In equal parts hilarious and terrifying, the 147-character world is the only place on the planet where everyone is a wit. Or so they would like to believe. 
Delhi CM Arvind Kejriwal's government rolls out the second phase of the Odd-Even rule from April 15, but this time round the people seem to be a lot less enthusiastic about the scheme. Why? When for one, it's Delhi and hot as hell. The second reason is that the first phase of Odd Even in January 2016, was during the school break. April however presents a different story because summer's peaked already and with it, the commuters anger. 
You see you can drive in your odd-numbered car on and even day, as long as there is a child in school uniform with you. On April 7, journalist Hartosh Bal Singh wrote this on Twitter.  
brilliant aap odd even move. cars carrying school kids exempt, & how do parents get back, or then return to pick up kids?

— Hartosh Singh Bal (@HartoshSinghBal) April 7, 2016
The tweet received a lot of attention, eventually catching Arvind Kejriwal's eye. True to his nature, he RTed the tweet, acknowledging that dropping kids to school but not being able to pick them up could become an issue. 
Kejriwal asked Twitterati for help and Twitter being what it is - was helpful AND nasty. Sigh. So much for asking for help online.  
The ones who helped
@ArvindKejriwal @HartoshSinghBal can we ask schools & parents to try and organize special school carpools?

— Raghu Ram (@tweetfromRaghu) April 7, 2016
@tweetfromRaghu @ArvindKejriwal @HartoshSinghBal maybe thevschool can issue a sticker with timings

— Preeti Sharma Menon (@PreetiSMenon) April 7, 2016
@ArvindKejriwal It's hard and can be misused, but you should try to provide 1 guardian pass per child or so. Issued via school.

— Nikhil Jois (@nikhiljoisr) April 7, 2016
@ArvindKejriwal Why don't you arrange free transportation for all school children instead of spending 100s of crores on publicity?

— MyVoteToday (@myvotetoday) April 8, 2016
@ArvindKejriwal Parents should avoid personal drop and use authorized vehicles provided by Schools. There shd be Ad. for this. Help #OddEven

— Punjab/Goa wants AAP (@SanjayForAAP) April 7, 2016
@ArvindKejriwal Colour sticker to indicate exemption for parent going to pick up kid(s). Car with drivers get covered too @HartoshSinghBal

— Uday Menon (@Uday47) April 7, 2016
The ones who just want to watch the world burn
@ArvindKejriwal Sir parents can drop them on even days & pick them up on odd days . Problem solved .😊https://t.co/IWGaSQzUla

— Design Bandit (@arroworks) April 7, 2016
श्रीमान @arvindkejriwal सरकार आप चला रहे हो, दिमाग हमलोग चलायें ?? तुम खाली मूवी देखो और ट्वीट करोगे। वाह!!

— saurabh srivastava (@saurabhsri2000) April 7, 2016
@ArvindKejriwal @HartoshSinghBal Ask parents to click a selfie while kid is in car underway to school..

— Mohit (@sailorsmoon) April 7, 2016
Sir @ArvindKejriwal, there must be mohalla schools. Pvt schools should be closed down. Every student must walk to school.

— Thought Gun (@ShootinThoughts) April 7, 2016
--
Edited by Blassy Boben