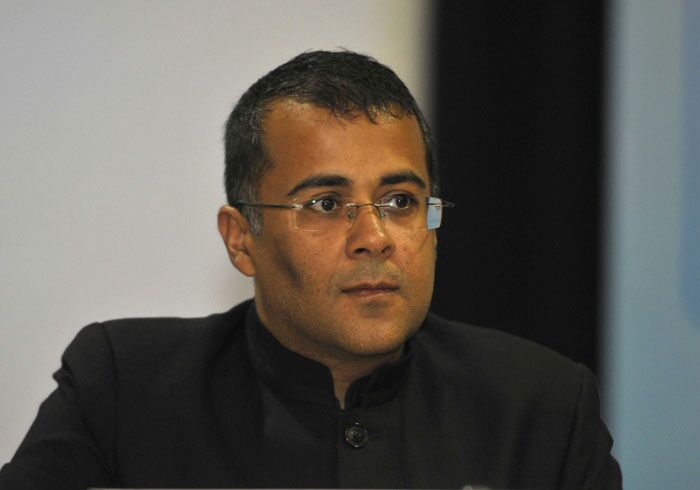 Author Chetan Bhagat has written a new book of non-fiction essays, the second by the writer who has penned six novels till now, some of which have been adapted into films.
'Making India Awesome is set to be released on 19 August, according to his publisher Rupa Publications.
"This book is about my dream, which is making India a better place," Bhagat said in a statement.
The 41-year-old author's first book of essays "What Young India wants" was published in August 2012.
"Writers like me need to share common concerns with the population and propose a few deliverables," Bhagat said about his new book.
"If we understand the issues that confront India, and help others understand them, we will have contributed to our common goal - making India one of the greatest countries on earth. The youth often get confused about national issues. I think the book will help them make sense of what has been happening in India, in a simple manner," he said.
In his new essays, Bhagat analyses and provides solutions to the country's most intractable problems-poverty, unemployment, corruption, violence against women, communal violence, religious fundamentalism, illiteracy and more.
"Using simple language and concepts, this book will enable you to understand the most complex of problems facing the nation today and give you practical solutions on how you can do your part to solve them," publishers said.
Bhagat also took to twitter to announce the launch of the book, which is available for pre-orders on Amazon.
(With inputs from PTI)