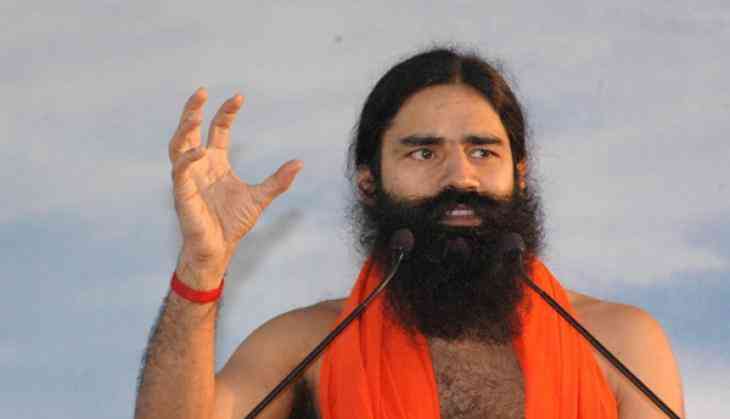 Patanjali's founder Acharya Balkrishna who owns close to 94 per cent of Patanjali Ayurved has shared pictures on social media and is going viral on internet. The pictures were shared on his official Twitter handle. In these pictures Balkrishna could be spotted with yoga guru known for his work in ayurveda Ramdev and it is very difficult to recognize Ramdev in these pictures.
They met in a cave in Gangotri, since then both are together. At the same time Baba Ramdev has declared Acharya Balkrishna as his successor. This photo belongs to Assam. In this viral picture, it is very difficult to recognize Ramdev. But, he can be seen wearing white clothes and black sunglasses.
Patanjali has made a great entry into the Indian market as a brand. In May of this year, Ramdev had told that Patanjali's turnover has been Rs 10,561 crore and the profits are growing at 100 per cent.
Here are the viral pictures:
कल नलबारी बोडोलैंड, आसाम में उन्हीं पुराने घरों में जाने का अवर प्राप्त हुआ, वहाँ से मिली यह अतीत की धरोहर.... इसमें मैं स्वयं, पूज्य स्वामी जी, आचार्य कर्मवीर जी व वीरनाथ योगी जी । pic.twitter.com/p7EiNuH9PE

— Acharya Balkrishna (@Ach_Balkrishna) November 21, 2017
कल नलबारी बोडोलैंड, आसाम में उन्हीं पुराने घरों में जाने का अवर प्राप्त हुआ, वहाँ से मिली यह अतीत की धरोहर.... इसमें मैं स्वयं, पूज्य स्वामी जी, आचार्य कर्मवीर जी व वीरनाथ योगी जी । pic.twitter.com/p7EiNuH9PE

— Acharya Balkrishna (@Ach_Balkrishna) November 21, 2017