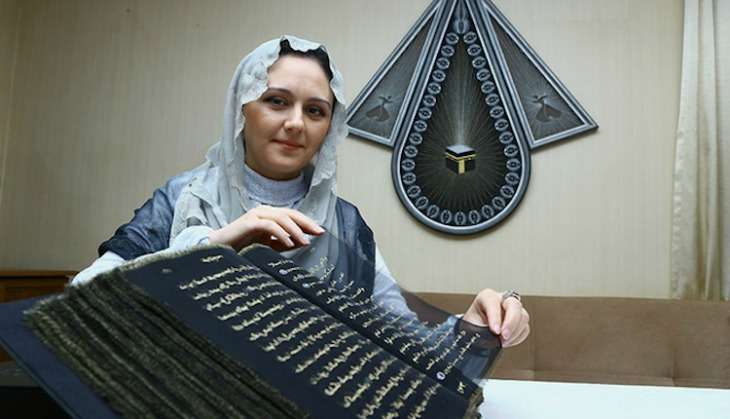 Tunzale Memmedzade, an artist based out of Azerbaijan, has spent three years laboriously handpainting the holy book of Muslims - the Quran - on silk. The 33-year-old artist worked on a total of 164 feet of transparent black silk using silver and gold to transcribe the text.
According to MyModernMet.com, the tradition of lavish calligraphy has been prevalent since centuries. So much so that several such works are on display at the Smithsonian Museum's Sackler Gallery. "As the first major exhibition of Qurans in the United States, The Art of the Qur'an: Treasures from the Museum of Turkish and Islamic Arts has more than 60 manuscripts on display."
Calligraphy, an art that has always been a part of Islamic culture, seems to take on a surreal form in the hands of Memmedzade. It would be difficult to find any Islamic structure without any form of calligraphy on it. Intricate artwork and transcription go hand in hand with Islamic architecture - something the world is definitely grateful for.