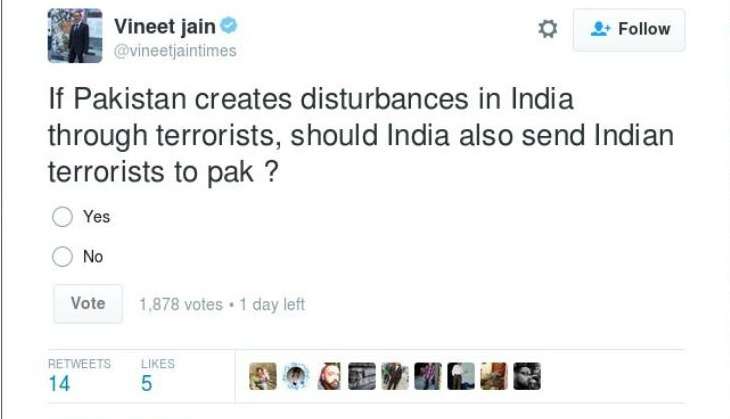 There can only be one explanation for this morbid poll by Bennett & Coleman's Managing Director, Vineet Jain. His account has been hacked. We hope. Because why would anybody in their right mind, with a huge company to run, willingly post something as divisive and hateful as that?
"If Pakistan creates disturbances in India through terrorists, should India also send Indian terrorists to pak ?" asks the poll. Eh? What a festive poll just in time for Independence Day, Mr Jain.
The poll has gotten him a lot of hate online. However, as is the norm ever since General VK Singh dropped the P-bomb, because of one man's ignorant, vile tweet, an entire generation of journalists are getting abused as well.
--
Edited by Abha Srivastava