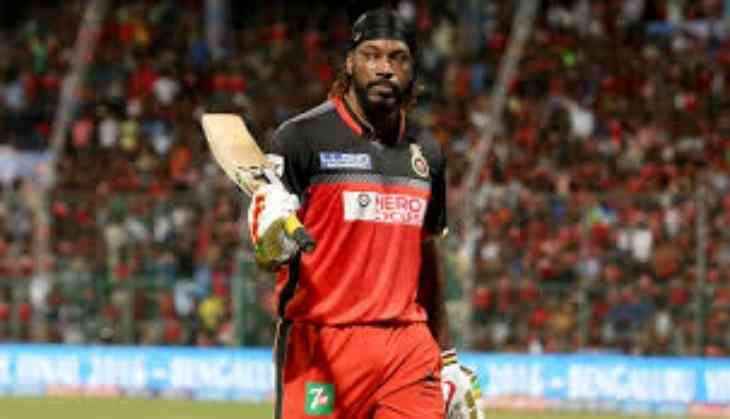 RCB's batsman Chris Gayle
With just three wins in total 14 matches, Royal Challengers Bangalore (RCB) finished at the bottom of the table in the ongoing tenth edition of the Indian Premier League (IPL).
The team's key players failed to provide any kind of momentum and the others in the line-up fell drastically short of what the team management wanted, which eventually resulted in RCB ending with what was their most horrid season in all the 10 editions of the IPL.
Virat Kohli, the captain of last year's star-studded IPL runners-up, could only manage 308 runs in the 10 matches he played for his franchise. He scored just four half centuries compared to last year where he smashed a record-shattering 973 runs and scored four hundreds.
AB de Villiers, who is termed as the destructive batsman in the present era, managed just 216 runs in nine matches he played.
Explosive West Indies opener Chris Gayle scored only 200 runs in nine matches, which included just one fifty.
In short, none of the top brass of the team lived up to the expectations which resulted in RCB going from last year's finalist to 2017 cellar-dwellers.
Speaking to ANI, Gayle said, "It was a disappointing one.No one actually particularly clicked in all departments at all. It was more so in patches and we need more of a collective unit to perform out there. But, it just did not happen at all."
However, the left-handed opener vowed that the team would use this year's performance as a learning curve and come up with a far better performance in the coming editions of the IPL.
"We will just use it as a learning experience and move on from here," Gayle said.
-ANI