Sunanda Pushkar case: Looking back at 7 grueling facts about mystery death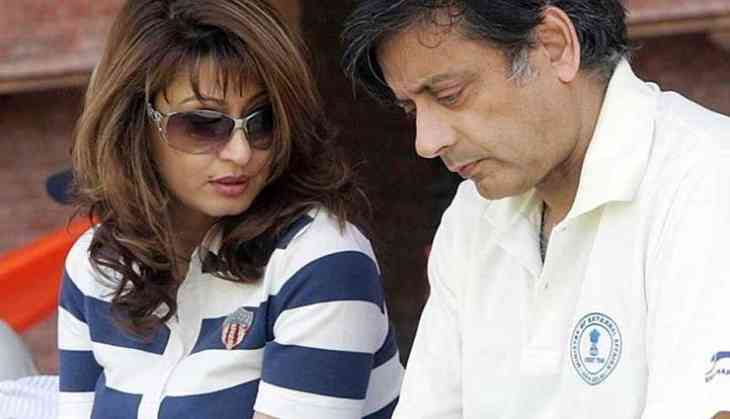 Sunanda Pushkar and Shashi Tharoor
On Thursday, the Supreme Court issued a notice to Delhi Police following a plea submitted by BJP MP Subramanian Swamy on the death of Sunanda Pushkar.
SC issued a notice to Delhi Police alleging that proper probe was not done in Sunanda Pushkar death case. While the Sunanda case has taken an abrupt turn, these are the 7 things about this mysterious case that you should know.
7 things about this mysterious case
1. Sunanda is said to be suffering from a rheumatological illness (pain disorders affecting joints) and was undergoing a treatment in one of the leading hospitals in Thiruvananthapuram.
Three days before she was found dead, she returned to Delhi and check-in a suite in Hotel Leela as her home was undergoing a renovation.
2. While Sunanda was found dead in a hotel room on January 17, Tharoor was attending AICC session at Talkatora Stadium, New Delhi.
She was last seen around 3.30pm and found dead between 8.45 and 9 pm by Tharoor and aides.
3. There were a lot of theories that were going around after her death. One of the theory was of physical assault as the investigators had pointed that Pushkar's body had 12 injury marks including a bite mark on her hand.
There was another theory that went around and that was that she had drugs overdose ( a combination of sedatives and probably alcohol). However, it wasn't clear if she was taking it by herself or was forcibly administered.
4.One of her last tweets said, "Got so many issues diagnosed in KIMS that now who knows when I got 2 go with joy Hastay hua jayegay "
5. Nearly six months after Pushkar's death, the head of Forensic Sciences at AIIMS, Dr Sudhir Gupta came out openly that "tacit understanding" between the institute's Director and Congress leader Shashi Tharoor for making a "tailor made" postmortem report on Sunanda Pushkar's death.
6. BJP leader Subramanian Swamy who had recently filled the plea after the medical report was inconclusive had previously questioned Tharoor's nervousness regarding his wife's death. He even claimed that Pushkar was given some foreign poison.
7. This was Pushkar and Tharoor second marriage after both of them had a failed first marriage. The couple met each other in October 2009 and tied a knot in 2010 after Tharoor was elected as an MP.