MP: Tantrik who claimed 'kiss' will cure COVID-19 died of virus; infected 20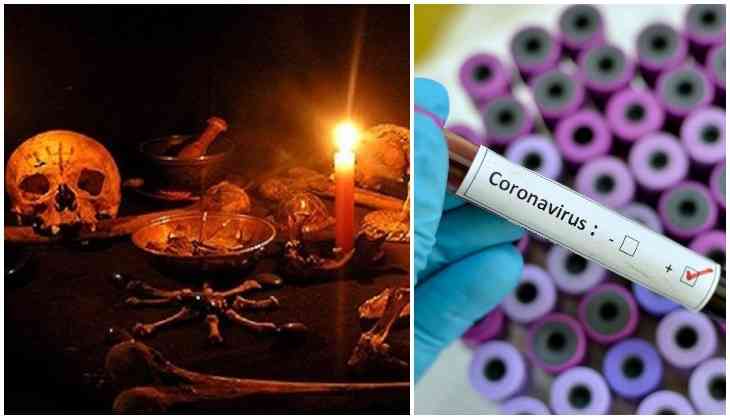 Tantrik who claimed 'kiss' will cure COVID-19 died of virus
A shocking case was reported from Madhya Pradesh's Ratlam were a Tantrik who claimed to perform COVID exorcisms by kissing people's hands has died due to COVID-19. As per reports, he has infected 20 people along the way.
As soon as this news broke out, the local administration quarantined around 29 people who went for their jhaad-phoonk to the Tantrik. The Tantrik who died used to kiss the hands of people, saying it will cure all their problem. Not just this he also claimed that his kiss-cure also worked on coronavirus patients.
As per TOI, Health department said that on 3rd June, Tantrik was tested positive and the next day he breathed his last. Soon after his death coronavirus squad began tracing who came in contact with tantric and too around 40 swab samples.
In which 20 of them including 7 members from his family have tested positive, however, more reports are awaited. Ruchika Chouhan, a Collector, requested people not to fall for such people and claims.
Also Read: Shocking! 3 men added phenyl in water tank of quarantine centre to kill cops; know what happened next