At the end of 2016, the LGBT community remains 'criminal' in the eyes of Indian law. We have not repealed the archaic Section 377 of the IPC that criminalises 'unnatural sex', but there have been positives too. And while we have finally recognised the third gender, there are many problematic clauses in the current Transgender Rights Bill.
Compared with 2015 when the demand for marriage equality brought forth positive legislative changes in countries like the US and Ireland, this year may seem less progressive. Having said that, though, 2016 has also been a year of hope.
In an increasingly conservative world, the LGBT community, backed by the likes of a certain pink-shirted Canadian Prime Minister, has had its moments of jubilation. Despite being a difficult year for all those who weren't white, heteronormative, patriarchal, male, or upper class, the queers of this world, and especially India, thrived.
Here's a month-by-month flashback of the year in LGBT issues. And how we fared.
January 2016 - One step forward
Madras HC urges Centre to recognise LGBT people
The Madras High Court observed that the Centre must consider giving LGBT people a special status in order to safeguard their rights, including that of privacy.
Justice N Kirubakaran, faced with two matrimonial discord cases with two LGBT individuals caught in heterosexual marriages, said that it is in the best interest of the institution of straight marriage to accord some rights to the LGBT community.
"When more than 30 countries, including a conservative nation like Ireland, have decriminalised homosexuality and legalised gay marriage by way of referendum, getting 62.07 per cent votes in favour, why not India decriminalise homosexuality?", he asked.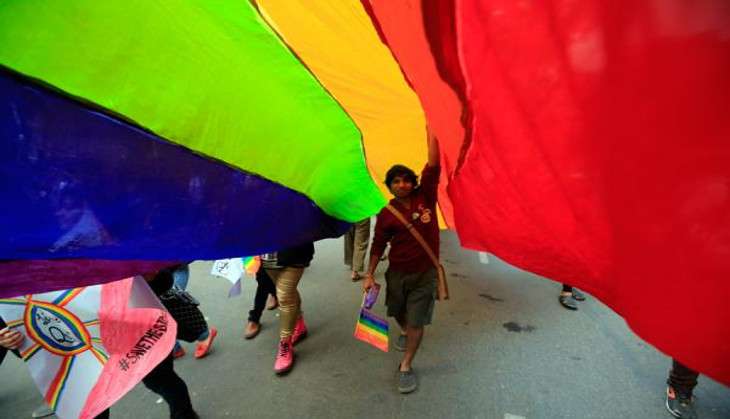 Photo: Vikas Kumar/Catch News
February - Another step forward
3 years after 377 returned, SC makes an effort
On 2 February, India finally made some progress in the fight against 377. The Supreme Court referred to a batch of curative petitions against the IPC law and decided to give the matter the attention it needs.
Deciding to take a "fresh look" into the issue, as many "Constitutional dimensions of importance", such as human rights, are under threat here, the court ruled that a five-judge bench will look into the matter.
March - One step back
North Carolina introduces the 'most anti-LGBT bill' in US
This year has been tough for the dissenting voice in America, but it has also been one of personal political realisation. Protests, campaigns, etc, grew louder with each backlash faced by minority communities.
The North Carolina bill, House Bill 2, also known rather pretentiously as the Public Facilities Privacy and Security Act, was a major push back against the progress the LGBT community was making in the country. While there have been many such attempts over this year, specifically in the red states, HB2 stands out for robbing local municipalities of the agency to help safeguard members of the LGBT community.
Despite North Carolina's statewide nondiscrimination law, the HB2 can override all local laws for wages, employment and public accommodation.
Another major problem this bill poses is that it instructs public schools, colleges, government agencies to allow people to use public bathrooms only based on their "biological sex" at birth. This is a direct attack on the transgender community, especially the ones undergoing transition. The only way to use the bathroom assigned to the sex opposite to the one from when they were born, the bill states, is to get the sex changed on their birth certificate.
April - One step back, half step forward
Editors of LGBT magazine stabbed to death in Dhaka
On 25 April, the editor of Bangladesh's first LGBT magazine Roopbaan and USAID staff, Xulhaz Mannan and his friend Tanay Mojumdar were stabbed to death at Mannan's flat in Dhaka's Kalabagan area.
The duo was reportedly killed by armed assailants who entered the premises posing as courier company official.
Mannan, known for his LGBT rights activism, was one of the organisers of the Ramdhanu Shobhajatra in Dhaka where people of the community and allies celebrated their pride on Bengali new year. Tanay was also involved in similar efforts.
Britain warns travellers against a non-LGBT friendly US
After the passing of anti-LGBT bills such as HB2, the British government, concerned for its LGBT people travelling to the US, tweaked its Foreign Office website.
The travel advisory update warned members of the British LGBT community against travelling to US states that are unwelcoming. "The U.S. is an extremely diverse society and attitudes towards LGBT people differ hugely across the country," the advisory reads. "LGBT travelers may be affected by legislation passed recently in the states of North Carolina and Mississippi."
May - One step forward
Gay and out Apple CEO Tim Cook meets PM Modi
We never thought this day would come, but it did. PM Modi, despite representing a country that rejects homosexuality, met the CEO of one of the world's largest companies who is also openly gay - Apple's Tim Cook.
What made it all very uncomfortable, we imagine, for Modi is that Tim Cook is a lot of things our PM would find hard to comprehend. He is a corporate honcho, he doesn't hide his homosexuality, but more interestingly, he is a believer of Hinduism, much like Modi himself.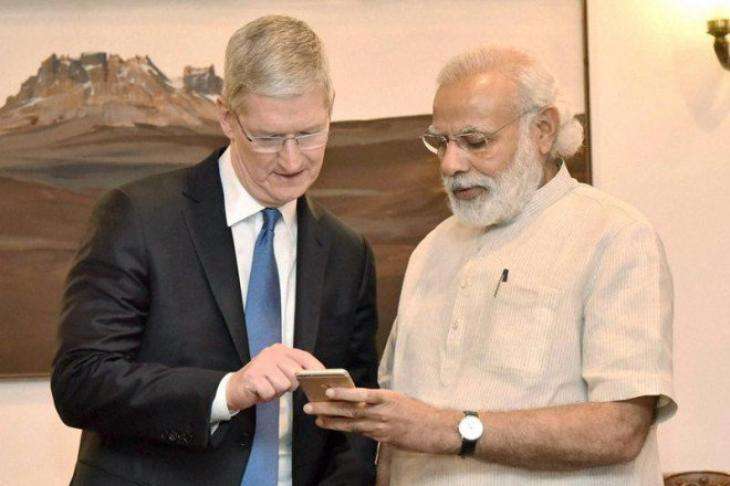 Photo: PTI
June - One major step back, and a small step forward
Pulse nightclub shooting: A direct attack on Orlando's LGBT people
On 12 June, 49 people were gunned down by one man at a gay nightclub in Orlando.
Recorded as the 'deadliest mass shooting in the United States' and possibly the worst terror attack since 9/11, the attack was carried out by American-born Omar Mateen who died soon after the attack.
The Orlando shooting was a huge setback for the American LGBT population, for gay nightclubs such as Pulse are spaces for people to be out and happy, away from their homes and personal struggles.
President Obama strongly condemned the attack, acknowledging it for what it was. "We know enough to say this was an act of terror and act of hate," he said.
Prince William, the first royal to grace an LGBT mag
Prince William was on the cover of British LGBT magazine Attitude, a first for the royal family. He invited nine people who had survived homophobic bullying to his Kensington Palace home for a discussion.
Soon after, the prince released a statement to the magazine that read: "No one should be bullied for their sexuality or any other reason and no one should have to put up with the kind of hate that these young people have endured in their lives.
"The young gay, lesbian and transgender individuals I met through Attitude are truly brave to speak out and to give hope to people who are going through terrible bullying right now," he said.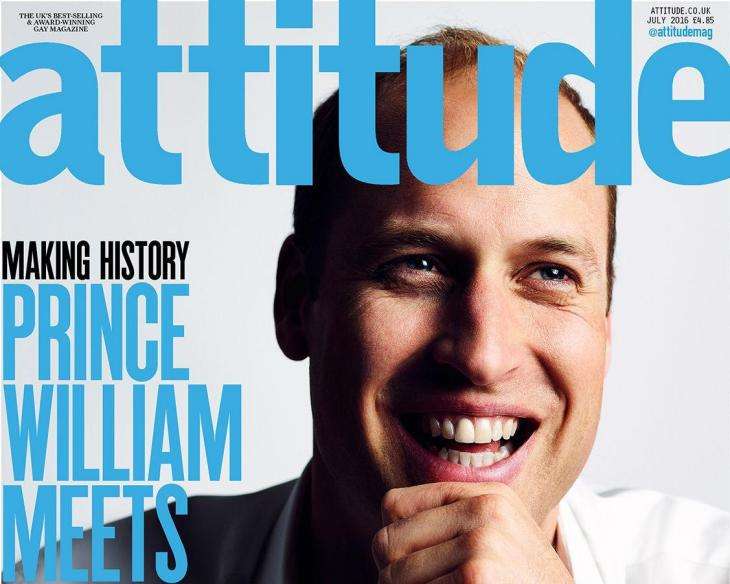 July - One step forward for the world, one huge step back for India
UN votes for LGBT watchdog; India abstains
The UNHRC voted on a resolution to bring in an independent expert for the position of an LGBT rights watchdog to curb discrimination against the community world over.
India abstained from voting as the matter of Section 377 is still sub-judice. The Ministry of External Affairs clarified after media reports highlighted India's abstinence.
"The Supreme Court is yet to pronounce on this issue. As such, We had to take this into account in terms of our vote on the third UN resolution to institutionalise the office of an Independent Expert to prevent discrimination against LGBT persons," said Vikas Swarup, MEA spokesperson.
August - Two steps back
At LGBT-friendly Rio Olympics, Daily Beast outs athletes
Daily Beast writer Nico Hines, instead of reporting the Olympics, carried out an experiment over dating apps which he then published on the website. A straight married man with children, Hines went on an undercover Grindr date spree and published crucial details about the people he met.
That this is unethical journalism is one thing, but to out people without their consent, that too people from countries where being LGBT may not be legal, is plain harassment.
To top it all, here's the clearly sensationalist headline Daily Beast published his article with: I Got Three Grindr Dates in an Hour in the Olympic Village.
After receiving a lot of flak from readers and social media, the publication, refusing to take down the piece, made many edits, including the headline which now reads: The Other Olympic Sport in Rio: Swiping. They also issued a terribly unconvincing statement.
"He [Hines] never claimed to be anyone he was not, did not offer anything to anyone, and immediately admitted that he was a journalist whenever he was asked who he was," the statement read.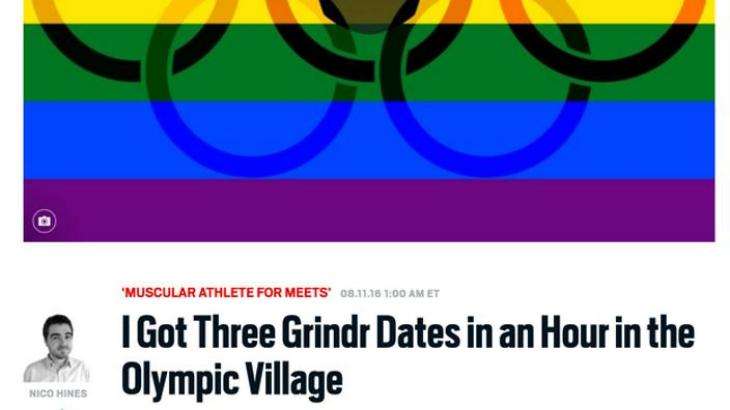 Transwoman protester raped and killed in Istanbul
Hande Kader, a prominent LGBT rights activist and sex worker, went missing for a few weeks before she was found dead in a forest, burned beyond recognition. Kader was last seen getting into a client's car.
A year back, in 2015, when the police had banned the LGBT Pride march in Taksim Sqaure, Istanbul, Kader had stood her ground in protest. The police used water cannon, rubber bullets and pepper spray, but Kader didn't move.
The 22-year-old's death resulted in hundreds protesting in her memory, with the hashtag #HandeKadereSesVer (Give Voice to Hande Kader) trending on social media.
September - One step forward
A grievance redressal system for LGBT community
A first in the country, Kozhikode district administration in Kerala established a grievance redressal system for members of the community facing harassment of any sort and to help them live with dignity.
Chaired by the district collection, the committee includes city police commissioner, SP (Kozhikode rural), sub-judge from district legal services authority, Kozhikode subcollector, district medical officer, social justice officer, deputy director of education and two representatives from the community.
District collector N Prasanth, who issued the order, said, "We have been receiving several complaints from the community members about the violence, abuse, ill treatment and restricted access to public spaces, education and healthcare from the members of the community. We felt that this is one of the vulnerable groups who hardly have any forum to get their grievances addressed. This is the reason why we decided to set up the committee."
October - Another step forward
North Carolina punished for passing House Bill 2
There's nothing a monetary blow can't fix. And North Carolina is reeling from a blow that would cost it millions of dollars and almost too many jobs.
In October, CoStar Group joined the long list of companies and celebrities to turn the state down for its regressive laws. With this, North Carolina lost over 730 jobs. Over 200 companies - including Apple, Google, and Microsoft condemned the state through an open letter, urging Governor Pat McCrory to strike down the bill.
PayPal and Deutsche Bank canned expansions to North Carolina, robbing the state of over 650 jobs. Before that Bruce Springsteen, Ringo Starr, Pearl Jam, and Boston crossed the state out of their musical tours, pulling out a lot of revenue.
Additionally, Lionsgate decided to shift the production of Crushed to Canada. This comes as a big shock to a state known for being a popular shooting location.
Lawmakers and advocacy groups react to the potential repeal of House Bill 2: https://t.co/GdMcXBiML2 pic.twitter.com/2Vu5PioTVE

— TWC News NC Triad (@TWCNewsTriad) December 20, 2016
November - Two steps back
Donald Trump elected US President
Donald Trump, regardless of what his personal beliefs might truly be, signifies the epitome of heteronormativity. His election marks the beginning of a difficult time for all those who don't make the mainstream, including the LGBT community.
Trump's promises include the undoing of Obama's executive orders, which includes a ban against the discrimination of LGBT community by federal contractors and an order that protects the rights of transgender students.
What makes things worse is Trump's choice of VP. Mike Pence has directly contested the rights of LGBT people in the past in Indiana, questioning their right to equality.
Transwoman allegedly commits suicide outside police station
On 9 November morning, 28-year-old transwoman, Tara, died of over 90% burn injuries at Kilpauk Medical College Hospital in Chennai.
Tara had allegedly immolated herself outside Pondy Bazaar police station the previous night.
Rose Venkatesan, a transgender activist and Tara's friend, said: "It is possible that the policemen set her on fire after abusing her or that she took the step after being hurt by their behaviour."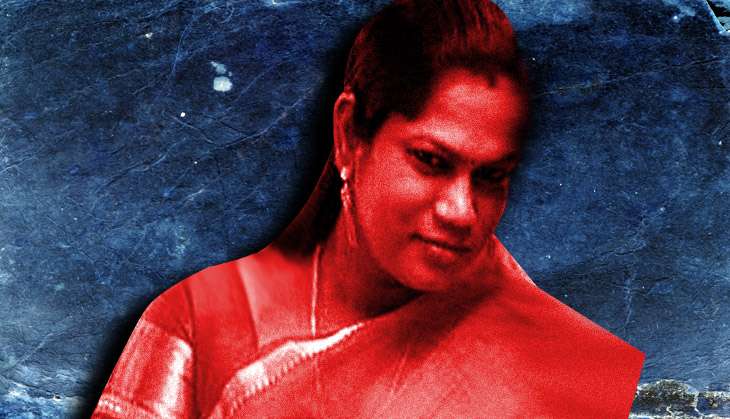 Photo: Malik/Catch News
December - The year ends on a happy-sad note
The world loses LGBT icon George Michael
Beyond the iconic hair, jackets and tight jeans, George Michael would be remembered best for his work to help members of the community.
Michael died aged 53 on Christmas Day. His music and vocal championing for the LGBT cause, despite being outed through an arrest and humiliated in the media, gave hope to the community.
"I never had a moral problem with being gay," he said, embracing his sexuality. "I thought I had fallen in love with a woman a couple of times. Then I fell in love with a man, and realised that none of those things had been love."
National Geographic's 'The Gender Revolution'
2017 will have a promising start thanks to National Geographic's first issue for the year - The Gender Revolution.
The magazine has already released the cover for their January 2017 edition, that of a fierce 9-year-old transgender girl Avery Jackson. This is the first time the magazine would be featuring a transperson on its cover.
National Geographic, in a statement about their upcoming issue, said, "We published an issue focused on gender at a time when beliefs about gender are rapidly shifting."