Victories and backlashes: Mapping the LGBT struggle through 2016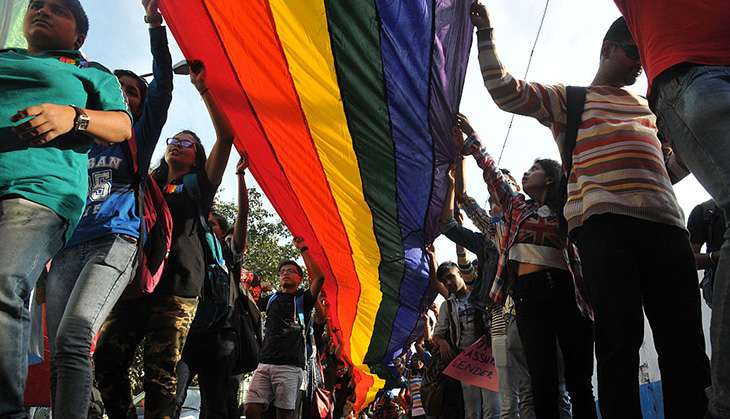 Photo: Debajyoti Chakraborty/NurPhoto via Getty Images
At the end of 2016, the LGBT community remains 'criminal' in the eyes of Indian law. We have not repealed the archaic Section 377 of the IPC that criminalises 'unnatural sex', but there have been positives too. And while we have finally recognised the third gender, there are many problematic clauses in the current Transgender Rights Bill.
Compared with 2015 when the demand for marriage equality brought forth positive legislative changes in countries like the US and Ireland, this year may seem less progressive. Having said that, though, 2016 has also been a year of hope.
In an increasingly conservative world, the LGBT community, backed by the likes of a certain pink-shirted Canadian Prime Minister, has had its moments of jubilation. Despite being a difficult year for all those who weren't white, heteronormative, patriarchal, male, or upper class, the queers of this world, and especially India, thrived.
Here's a month-by-month flashback of the year in LGBT issues. And how we fared.
January 2016 - One step forward
Madras HC urges Centre to recognise LGBT people
The Madras High Court observed that the Centre must consider giving LGBT people a special status in order to safeguard their rights, including that of privacy.
Justice N Kirubakaran, faced with two matrimonial discord cases with two LGBT individuals caught in heterosexual marriages, said that it is in the best interest of the institution of straight marriage to accord some rights to the LGBT community.
"When more than 30 countries, including a conservative nation like Ireland, have decriminalised homosexuality and legalised gay marriage by way of referendum, getting 62.07 per cent votes in favour, why not India decriminalise homosexuality?", he asked.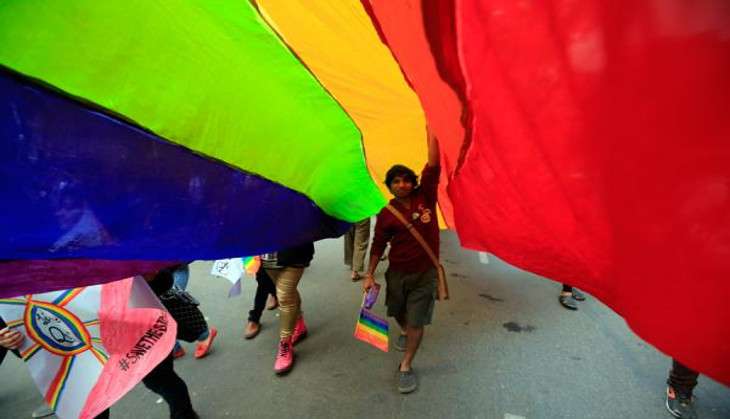 Photo: Vikas Kumar/Catch News
February - Another step forward
3 years after 377 returned, SC makes an effort
On 2 February, India finally made some progress in the fight against 377. The Supreme Court referred to a batch of curative petitions against the IPC law and decided to give the matter the attention it needs.
Deciding to take a "fresh look" into the issue, as many "Constitutional dimensions of importance", such as human rights, are under threat here, the court ruled that a five-judge bench will look into the matter.
March - One step back
North Carolina introduces the 'most anti-LGBT bill' in US
This year has been tough for the dissenting voice in America, but it has also been one of personal political realisation. Protests, campaigns, etc, grew louder with each backlash faced by minority communities.
The North Carolina bill, House Bill 2, also known rather pretentiously as the Public Facilities Privacy and Security Act, was a major push back against the progress the LGBT community was making in the country. While there have been many such attempts over this year, specifically in the red states, HB2 stands out for robbing local municipalities of the agency to help safeguard members of the LGBT community.
Despite North Carolina's statewide nondiscrimination law, the HB2 can override all local laws for wages, employment and public accommodation.
Another major problem this bill poses is that it instructs public schools, colleges, government agencies to allow people to use public bathrooms only based on their "biological sex" at birth. This is a direct attack on the transgender community, especially the ones undergoing transition. The only way to use the bathroom assigned to the sex opposite to the one from when they were born, the bill states, is to get the sex changed on their birth certificate.
April - One step back, half step forward
Editors of LGBT magazine stabbed to death in Dhaka
On 25 April, the editor of Bangladesh's first LGBT magazine Roopbaan and USAID staff, Xulhaz Mannan and his friend Tanay Mojumdar were stabbed to death at Mannan's flat in Dhaka's Kalabagan area.
The duo was reportedly killed by armed assailants who entered the premises posing as courier company official.
Mannan, known for his LGBT rights activism, was one of the organisers of the Ramdhanu Shobhajatra in Dhaka where people of the community and allies celebrated their pride on Bengali new year. Tanay was also involved in similar efforts.
Britain warns travellers against a non-LGBT friendly US
After the passing of anti-LGBT bills such as HB2, the British government, concerned for its LGBT people travelling to the US, tweaked its Foreign Office website.
The travel advisory update warned members of the British LGBT community against travelling to US states that are unwelcoming. "The U.S. is an extremely diverse society and attitudes towards LGBT people differ hugely across the country," the advisory reads. "LGBT travelers may be affected by legislation passed recently in the states of North Carolina and Mississippi."
May - One step forward
Gay and out Apple CEO Tim Cook meets PM Modi
We never thought this day would come, but it did. PM Modi, despite representing a country that rejects homosexuality, met the CEO of one of the world's largest companies who is also openly gay - Apple's Tim Cook.
What made it all very uncomfortable, we imagine, for Modi is that Tim Cook is a lot of things our PM would find hard to comprehend. He is a corporate honcho, he doesn't hide his homosexuality, but more interestingly, he is a believer of Hinduism, much like Modi himself.