India finally has a webseries that's a same-sex love story between two women.
The 'Other' Love Story, directed by Roopa Rao, will have its first episode out on Just Like That Films on YouTube tomorrow, 27 August.
It's a 12-episode series on the lives of two young women deeply in love. Interestingly, it is set in 1990s India, back when romance was big, and technology was limited to phones and TV.
Also read - All About Section 377: LGBT rights understood via a new webseries
"The story is a non-linear narrative from how they [the two girls, Aadya and Aachal] meet to how they fall in love," says Roopa Rao.
Rao, an alumni of the Asian Academy of Film and Television, has worked on a few independent short films in the past. But The 'Other' Love Story would be her first large scale venture.
In an interview to Catch, Rao talks about her problem with calling it 'lesbian love', the 90s obsession with romance, and Sushma Swaraj's take on surrogacy.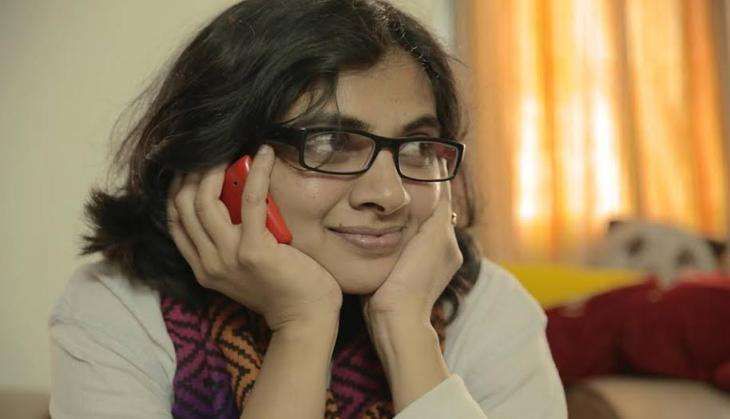 Roopa Rao
DS: What made you pick lesbian love for your webseries' central subject.
RR: I just picked a love story and it happened to be two girls.
It wasn't a conscious thing. I wrote this story about a decade ago and I was waiting for someone out there to make something of the sort. Eventually, it so happened that I'm making it.
In world cinema, they've explored the full length and breadth of such subjects. In India, it hasn't happened yet and I felt that the time was pretty ripe for such a story.
Also read - #ConsentIsSexy says this new web series. We couldn't agree more
DS: The setting seems semi-urban. Can you tell me more about your setting and characters?
RR: The story is set in 1990s India. 90s Bangalore to be exact. Why 90s? There are two reasons.
The first reason is very personal because I grew up in the 90s. I'm a super Yash Chopra film fan. So the series has a nice essence of romance in it. This means that there are no smartphones and no technology hijacking our lives. There are love letters and long phone calls. It's from a time when if we said 'we're meeting', we're actually meeting in person.
The second is my way of exploring how such a story would pan out in a time when they didn't have so much information available to them. It must have just come to them and they must have just naturally acted upon it. You can experience confusion only when there's a choice, when you know of a second option. For these two characters it just happens. Yes of course, their friends may have boyfriends but for them the feelings are so natural and organic that they don't doubt their love.
It's a very intimate love story between this couple. I wanted to make it realistic, as it happens next door, or in your own house.
I didn't really want to approach the subject from the external perspective, like with the stigma that surrounds it.
DS: Unfreedom. Fire. Stories about lesbian romance have always met censorship. Is that why yours is a webseries?
RR: One of the reasons, yes. Finding funding for the series has been a lot of drama. I was looking for a very nominal budget to make this happen but imagine if I had to go for a feature film, it would have cost me so much more and I would have to deal with more hardships.
The prime reason is that the young audience is more internet savvy. I mean, who watches TV anymore? None of us do, so it's easier to reach out of them. It's an 8 minute episode so while they're on the go, they can watch the series on their mobile phones. It's about reachability as well.
Also read - Once Upon A Time there was a TV show with a lesbian kiss
DS: For a webseries that sets itself in a time where people were less aware of homosexuality and were "more organic", a time divorced from technology and online activism, do you think The Other Love Story is political? Does it aim to make a political comment?
RR: No, it's absolutely not political. It's a personal journey of these girls. Love happens and it happens to all of us, and this can be anyone's story. If you are a sucker for big romance, this could be your story.
It's also about mainstreaming a story like this. It's just like falling in love with another boy. Why should it be any different?
When you simplify it to that level, the rest should fall in place. I don't understand the need to drag politics into this. I don't understand why people like to tag themselves. I've been very conscious to not call this a 'lesbian' love story.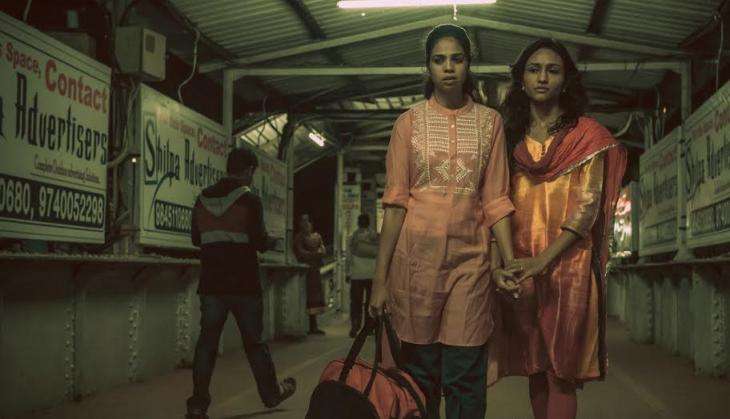 Sourced from Roopa Rao
DS: What do you like to call it yourself?
RR: I say it's a love story between two girls.
DS: Are Indian lesbians visible? How do you think your webseries would help bring in some visibility?
RR: Yeah, I think it should. Since when the teasers have been going up on YouTube, I've had at least a few tens of messages on my Facebook. Girls from tier II cities in India have been messaging me, thanking me for attempting to tell their story.
Maybe they just needed a voice somewhere? Perhaps the awareness today could be harming them because the society is such that it's difficult [because of the visibility].
My mom, for example, didn't understand why I'd make a movie like this.
DS: How did you convince your mom about it? Did you?
RR: It's been a few months since I started talking to her about it. Now she's very comfortable with it.
She told me it's unnatural. I asked her, 'Okay, you call [sex between] a boy and a girl natural because they are procreating, right? Why does it have to be a sexual relationship between a girl and a girl or a boy and a boy? It could be a sensual relationship because there's no procreation happening but it is a lot more deep love.'
Also read - #NoGirlPower: this lesbian ad is as straight as it gets
DS: LGBT stories, when told, are usually about gay men. What stereotypes are you looking to break here?
RR: I think it's because it's a male dominated world, especially in India. A lot of the storytellers are men because they've had the platform to be more outspoken. There was so much noise around Blue is the Warmest Colour because it was seen as a man's perception of a female relationship.
If more women [were to write such stories] things would improve. If it's your story, come and tell it.
If I were to write a transgender love story, tomorrow someone can ask me why I'm giving my perspective on the matter. It's a never ending loop.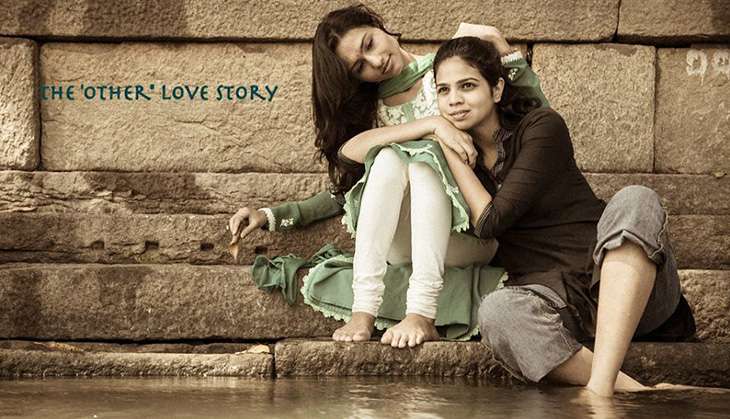 Sourced from Roopa Rao
DS: Sushma Swaraj, yesterday, talked about how homosexual couples should not be allowed surrogacy. In such a political environment, does your webseries stand a chance? Would this affect the saleability of your story?
RR: I don't know. I really don't know.
But the thing is there's no correct government policy that can govern people falling in love, right? How can any law stop that.
Honestly, if Ms Sushma Swaraj watches this, I don't think she'll say there's anything wrong with it.
DS: Let's tweet this interview to Sushma Swaraj then?
RR: Yeah, let's see what she has to say!