Catch Team
| Updated on: 11 February 2017, 5:45 IST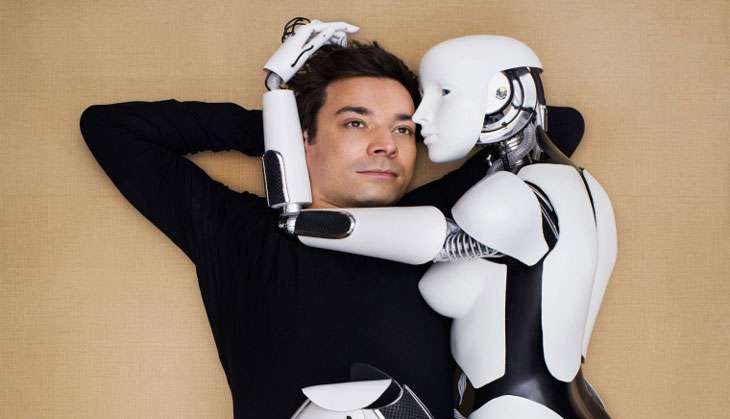 When one thinks of having sex with a robot, it's a kinky, unusual, almost disturbing, thought. According to projections discussed at an international robotics conference though, in 25 short years, sex with robots will be "socially normal" and sex with humans will become less everyday.
"It could be that we are so busy with our lives, we are so embedded in our technological narrative that the idea of engaging in long-distance sex and robot sex is actually a natural process in our evolutionary cycle," Dr Trudy Barber said at the International Congress of Love and Sex with Robotics, as reported by UK Telegraph.
"I think what will happen is that they will make real-time relationships more valuable and exciting."
Also read -
How do sex robots look? These 6 images will give you an idea
Smartphones to sex robots
Currently, a sex robot like Rocky or Roxxxy True Companion comes for 5-6 lakh rupees. However, with the amount of research and money that's being pumped into developing them, they'd soon be a lot less expensive, and a lot more human.
While this sounds like great news for India and its uncontrollable population, if the use of sex robots becomes as commonplace as smartphones, it has the potential of impacting human interaction adversely.
The handy smartphone, though shaped like an ugly flat box, has made us less social in person and more on social media. Imagine then the psychological impact a humanoid robot that is capable of communication - both though voice and touch - can have.
And this psychological impact will occur most obviously with our understanding of sex. Our world acutely lacks basic sex education to begin with, and with a future where cheap sex robots can satisfy just about any fantasy, we will learn to get sex on our command.
That is problematic.
Who gets pleasured?
Patriarchy has dictated that men receive and women give. However, given that the men and women in any sort of sexual interaction today are real people, the women can protest, and the men can choose to do it differently.
Most of the sex robots being produced today are female, and essentially suited to satisfy the fantasies of the heterosexual male. A boy who grows up having sex with a robot will never understand the concept of giving during sex, as it isn't a requirement.
If he were to one day have sex with a real woman, he'd be conditioned to ask for sexual acts being performed as per his needs. This will only strengthen the problem that patriarchy already poses.
Besides, anyone who has sex with a robot wouldn't have to deal with gaining consent. The robot, a sexual yes man, is programmed to serve and therefore will never say no.
Also read - Fix of the Future - addiction to robot sex
And we need to hear no
It has taken decades of literature, cinema and social movements to bring some attention to the need for understanding consent.
To completely take consent out of the equation in sex, as it would through robots, we will find ourselves under the constant threat of not recognising consensual sex, as opposed to rape.
Sex with robots is often compared to sex with prostitutes as the premise is similar. However, there's a key difference as sex with prostitutes is transactional, and therefore the sex worker sets a few terms that a sex robot would never demand.
Therefore, Dr Barber's argument that reserving sex with human's for special occasions would elevate their value is a bit hard to digest. While it is possible that sex robots might help in reducing sexual frustration, to see them as a way to having better sex with your real-life partner is stretching it.
Also read - Robophilia: Women set to swap human partners for sex robots by 2025?
Besides, where's the guarantee that humans wouldn't choose to adapt to having sex for pleasure with robots and sex for procreation with humans?
Convenient as it may seem, it can lead to severe social detachment. And we could already use less of that.