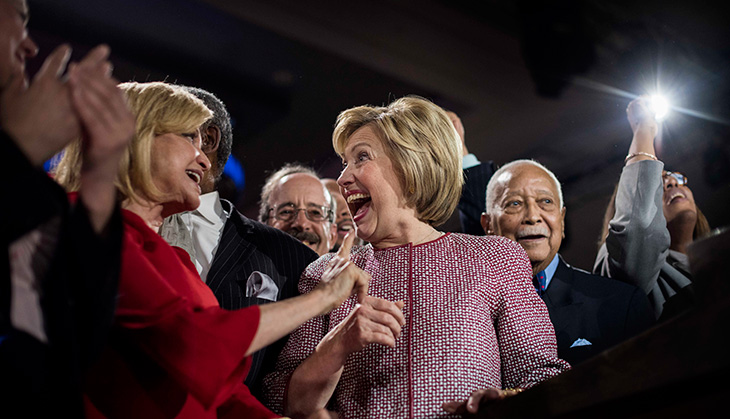 Hillary Clinton may be tapping into half the vote-bank, but if she stays true to her word, half the job is done.
Clinton during the town hall on MSNBC promised that if she were elected president, she'd ensure that women form half of her Cabinet.
Host Rachel Maddow asked Clinton, "Canada has a new prime minister, Justin Trudeau. He promised when he took office that he would have a cabinet that was 50 percent women, and then he did it. Would you make that same pledge?"
Clinton, without letting the Trudeau comparison overshadow her, said, "Well, I am going to have a Cabinet that looks like America, and 50 percent of America is women."
If Clinton were to become POTUS, she'd be the first woman to make it to the post. And with a potential 50% female Cabinet, her concern for women appears promising.
Of course, Donald Trump thinks otherwise. In his typical style, Trump countered Clinton's announcement with a proclamation that he would "do far more for women than Hillary Clinton will ever do."
Furthermore, in an interview to Vox, Trump said, "The only card she has is the woman's card. She's got nothing else to offer."
Well, that might be the trump card, Mr Trump.