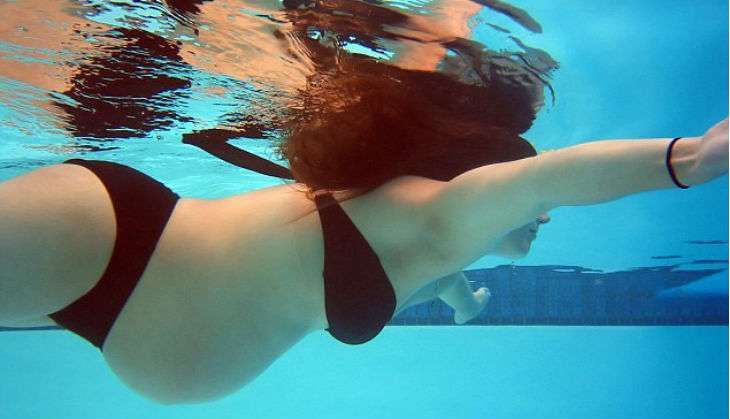 In some good news for mothers to newborns and better news for their lazy daddies, the Modi-led Union Cabinet has approved certain amendments to the Maternity Benefit Act that'll make working moms' lives easier.
The Act, first put in place as far back as 1961 (yeah, we're a tad slow at amending things), values working moms and ensures that they don't get sacked after birthing a squalling newborn or two. It does this by ensuring that they get paid leave for three months from date of delivery. That is, until now.
Also read - Flipkart's new maternity policy is great for babies - and business
The amendment to the Act doubles this duration of dedicated paid baby-time from three to six months. And this goes for all companies that employ over 10 people. So this probably includes your underpaying job as well.
Tell me more
What makes this amendment super awesome is how inclusive it is.
You qualify if:
1. You are an Indian woman and just had a baby with your husband. Congratulations.
2. You are an Indian woman and just adopted a baby with your husband. This is definitely more progressive than we could've hoped for.
3. You are an Indian woman who is 'a commissioning mother' or a surrogate to another with a husband. This one counters the stigma around surrogacy, thereby giving couples more baby making options.
Also read - Hitachi Services India extends paid maternity leave 6 months; offers post maternity benefits
But there are some things that the amendment has still failed to include.
You don't qualify if:
1. You have more than 'two surviving children'. Basically, if this baby is your third, you'll get 12 weeks maternity leave as it was in the pre-amendment era. That's the government's way of telling you not to add to the population.
2. You are not married. That wedding band is essentially a government enabled VIP pass that you didn't know you needed.
3. You are married to another woman. That's not legal yet. Forget marriage, you're not legal to be in a relationship thanks to Section 377. Clearly this isn't the only Act or law that needed amending. Still, baby steps. Literally.
4. You are a man. We hope you are complaining because paternity leave is much needed, and not because it's vacation, but because the baby needs to see both parents as equally a part of its life. Failing which, we continue to be stuck in a society dictated by gender roles. Besides, just maybe you make a better parent than your wife? But we would never know, right?
Office, Office
Now, in case you do qualify, there's more good news for you. According to the revamped Act, it is mandatory for any company that can employ more than 50 people to provide certain benefits to working moms. This includes creches for kids.
While those moms who are government employees have gotten six months maternity leave for a while now, this forces the corporate sector to extend the same courtesy to its (married) female workforce.
However, not including paternity leave, or even acknowledging the possibility of it, sets a bad precedent. A lot of Indian working women fight against all odds to make it there, and these odds come from the deeply entrenched patriarchy in our society.
Also read - Facebook CEO Mark Zuckerberg to take two month paternity leave for baby girl! Here's his post
While the amendment encourages and supports these women to continue work after childbirth, it also establishes that mothers need more time with babies because fathers cannot step in. And that's a fundamental concern.