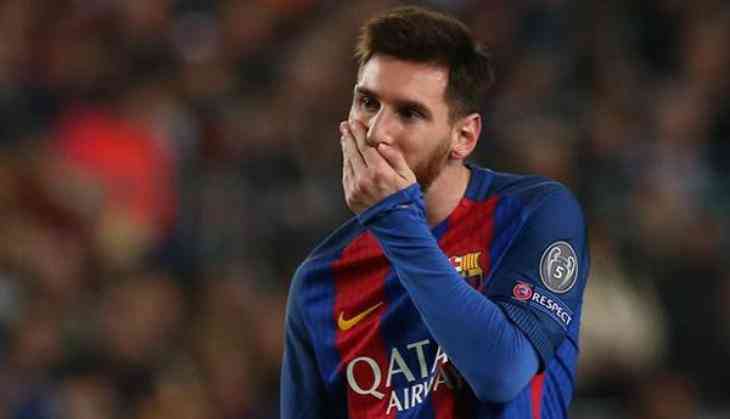 After a crushing 4-0 defeat at Anfield the Barcelona team bus departed for the airport leaving behind their captain Lionel Messi. According to reports, Messi was waiting to provide testers with a sample when the team bus left him behind.
La cara de Leo Messi al pasar por la zona mixta de Anfield. @ellarguero pic.twitter.com/NVrz8DG8Zm

— Adrià Albets (@AdriaAlbets) May 7, 2019
Liverpool slammed Barcelona by 4-0 in a home match to throw out the Spanish giant out of the UEFA champions league. Divock Origi and Georginio Wijnaldum scored two goals each to take Liverpool to the finals. Liverpool was beaten by Barcelona in an away match by 3-0 and they needed a victory by a margin of 4 goals in the second aggregate match to reach the finals. To everyone's surprise the reds achieved the unachievable.
After the match was over, striker Luis Suarez in a post-match conference said, "We are very sad, very hurt," Suarez told media after the match. "It's time to do a lot of self-criticism in our team, it is the second time that this has happened. We cannot commit the same mistake two years in a row, we have to think about many things and must be ourselves, tell us things in the face, things that we've done wrong. It's not possible that in one minute we concede two goals. Their fourth goal? We looked like a youth team there. The coach does not have to be reproached, we are the ones who have to ask for forgiveness."
Last year, Barcelona was in a similar situation when AS Roma overturned a 4-1 away loss to a 3-0 victory at at home. Fans are disappointed with the performance of their favorite team as Barcelona is considered among the top teams.
Also read: Afghanistan becomes Amul baby for ICC World Cup 2019