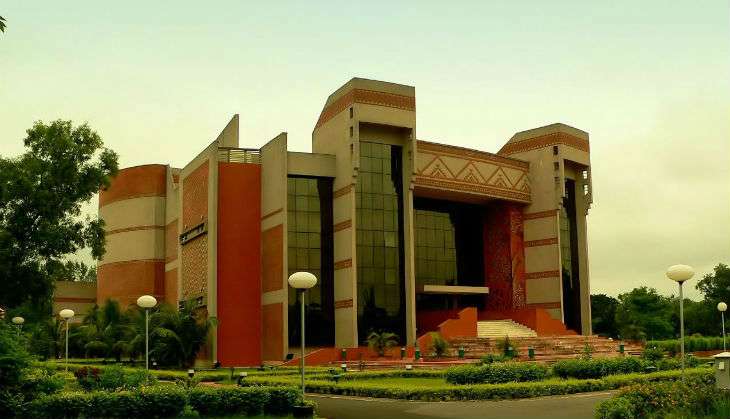 Indian Institute of Management (IIM) Calcutta graduate Ankita Kumawat is walking a different path.
Leaving a white collar job and a cushioned life in the corporate sector, Kumawat has become a dairy farmer in her paternal village in Ajmer.
It wasn't an easy decision for her, but her zeal to help her father made it easier for her. Ankita now looks after the Maatratav Dairy and Organic Food Company.
Her father opted for voluntary retirement as an engineer from the government services years ago and started a dairy business, and after sometime, Kumawat joined the venture to provide pure and unadulterated food items to people in and around Ajmer.
"Earlier we used to sell from our counter, but now, we have started home delivery. We are also delivering organic fruits, vegetables, masala and honey," said Kumawat.
"Earlier, I was the employee, but now I'm the employer. It has been tough road. Not much income is there in this field. I had to pay from my pocket to run this dairy as the profit margin was very low initially," she said.
"Our society's thinking and lifestyle is changing. The purchasing power has also increased. Whenever we talk about organic products, then they think it is something backward, and nowadays, the market is full of adulterated food items. It is the duty of every vendor to make sure that pure quality food is being sold to the public and our aim is to provide adulteration-free products," she added.
Talking on the question of gender parity, she said, "There is no work that a woman can't do. We come from a society where women are bagging Olympic medals and men are participating in beauty competitions. You just need to believe in yourself to achieve it."
On the recent trends in jobs and the desire for migration, she said, "It is unfortunate that our farmers are shifting to cities, migrating from their farms and searching for jobs, but in my case, it is totally opposite. We should conduct good agricultural practices (GAP), less use of pesticides and less damage to soil, and I am sure our future is bright, as people can't leave food. Big industries are being drawn to farming and solar energy. This is the best time to join the farming industry and a bright future awaits Indian youth."
Speaking about her inspiration Ankita said, "There is a popular saying that to become a successful businessman you have to do hard labour for 1000 days. I have gone through this journey with a smile, so, success is bound to come."
- ANI