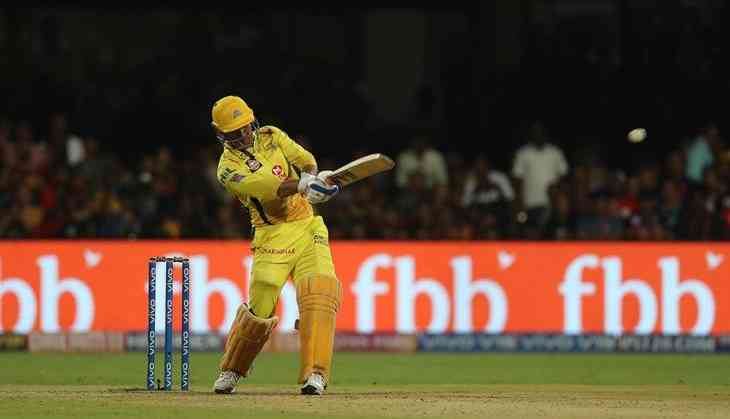 Chennai Super Kings skipper MS Dhoni was in great form last night as he single handedly kept Royal Challengers Bangalore at bay. Dhoni's power hitting gave RCB and Virat Kohli goosebumps till the very last ball as he was looking to finish the game by his experience.
MS Dhoni hit a ball for six that went out of the park and left Virat Kohli's RCB in shock. The incident took place in the last over when CSK needed 22 runs off 5 balls, Umesh Yadav bowled a good length ball and MS Dhoni hit it towards the deep mid-wicket. The ball was hit so hard that it straight away went out of the stadium.
April 22, 2019
Dhoni took the game to the last ball as CSK needed 2 runs off just 1 ball. Umesh bowled a slower wid ball that Dhoni missed and the ball went to the wicket-keeper. Dhoni ran for a single to take the match into a super over but Parthiv Patel hit the stumps to run-out the non-striker Shradul Thakur. RCB went on to win the match by 1 run as Dhoni couldn't finish the game and write another script.
Chennai Super Kings lost their second match in a row after losing to Sunrisers Hyderabad by 6 wickets on April 17. CSK is still sitting on top of the table with 14 points from the 10 matches they have played so far. On the other hand RCB won two consecutive matches by defeating Chennai Super Kings and Kolkata Knight Riders but they are still sitting at bottom of the table because of their net run rate.
Also read: MS Dhoni for PM: Netizens go crazy after CSK captain almost pulled off the impossible