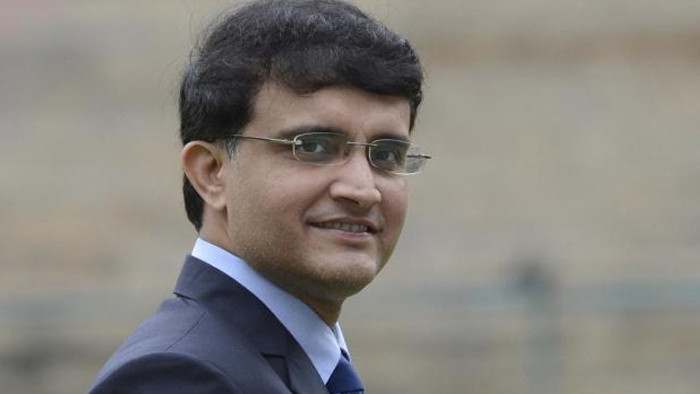 While the speculations regarding the next Cricket Association of Bengal (CAB) president continue to steal the spotlight, it has now been learnt that the former Indian captain Sourav Ganguly has been selected for the top job.
According to a report in India Today, Ganguly has been chosen unanimously as the new CAB president. The report also suggests that Jagmohan Dalmiya's son Avishek Dalmiya will also be inducted into the association as an CAB official.
The former Indian cricketer, who is into his second year as joint-secretary of CAB, was touted to be the ideal choice after the recent demise of Dalmiya. Ganguly and Avishek had also met West Bengal CM Mamata Banerjee on 23 September and held an hour-long meeting.
Ganguly, however, refused to comment on whether he would throw his hat as a candidate for the president's post.
"To discuss something like this (three days after his death) is not right. Speculation will be on, someone will run CAB. It's too early to comment because it has just been three days... It's very early to say," Ganguly told reporters after his meeting.
Condoling Dalmiya's demise, Ganguly said: "I've lost someone very dear. I've grown up before him since childhood. I had a very personal relation with Dalmiya... He was very special to me, I've lost very important person."
Dalmiya's concluding ritual (shraddh) will be held on October 2 and Avishek said he had come to invite the Chief Minister.
"On October 2 my father's shraddh ceremony will be held. I went to invite the chief minister who gave outstanding support to us even after he (Dalmiya) left us. She gave us a lot of respect. I went there to express my gratitude," Avishek said.
It's not clear whether Ganguly had gone there to garner support but there's intense speculation over the high profile meeting, three days after the demise of Dalmiya who died of massive cardiac arrest at a private nursing home on 20 September.
But it remains to be seen whether the former India captain, who's a newcomer into the cricket administration, is really able to make it with CAB consisting of 121 affiliated units.