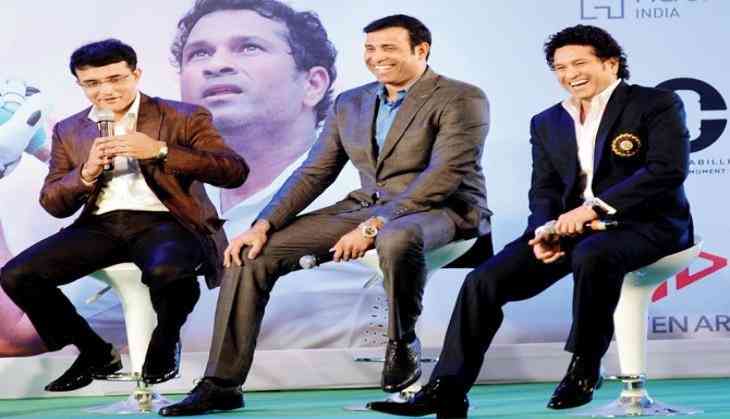 Former cricketers Sachin Tendulkar and VVS Laxman were served notices by the Board of Control for Cricket in India (BCCI) ombudsman DK Jain for their alleged conflict of interest by serving as member of Cricket Advisory Committee (CAC) and IPL mentors.
Both Sachin and Laxman are mentors of Indian Premier League franchise Mumbai Indians and Sunrisers Hyderabad respectively. A conflict of interest complaint was also filed against Sourav Ganguly for which he was summoned by Jain earlier this month. Ganguly serves as advisor for Delhi Capitals in IPL and is also a member of CAC. Ganguly is also the president of Cricket Association of Bengal (CAB).
The complaint was filed by Sanjeev Gupta, a member of Madhya Pradesh Cricket Association (MPCA). However it is learnt by BCCI officials that Sachin Tendulkar is not on any pay roll by Mumbai Indians management. His services for CAC are also voluntary.
Justice Jain wrote in his notices to Tendulkar and Laxman that a complaint has been received by Board of Control for Cricket in India's ethics officer under Article 39 of the Rules and Regulations BCCI. Jain further added that, "You may file your written response to the accompanying Complaint, supported by duly executed affidavit, on or before 28th April 2019, with the Office of the Ethics Officer, BCCI, Mumbai for further proceedings in the matter."
A copy of notice is also sent to the BCCI for their response on the matter in writing, on or before April 28. Sachin who celebrated his 46 birthday yesterday was not available for comments and so was Laxman.
Also read: Watch: AB de Villiers 'Mr 360' plays one handed blinder to send the ball out of the park