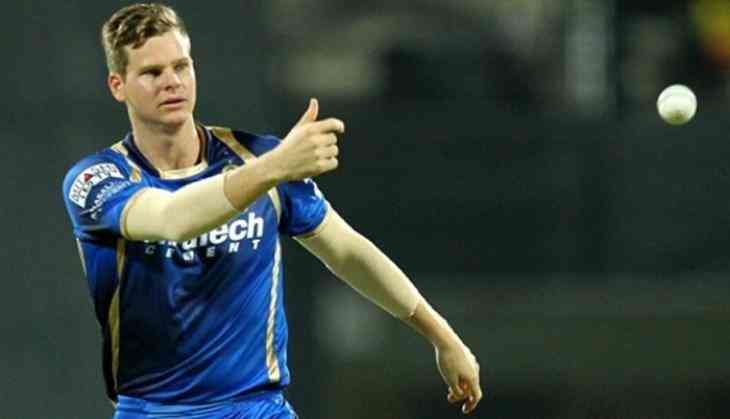 Steve Smith has emerged as a great batsman in a very short span of time. He has been in the news for his exceptional batting skills. He was named the best ICC test batsman of the year recently. However, the player seems to have got into real trouble now. He has been found guilty of tampering with the ball. He and vice-captain David Warner have found themselves involved in the scandal. Steve Smith has been banned for a match by ICC.
The player is a part of the IPL 2018 Rajasthan Royals team. He has been appointed the captain of the Rajasthan Royals. Rajasthan Royals won the first season of the IPL and has since then been struggling the replicate the feat. However, the team is a strong contender for the title this year. The team took a big blow after their skipper being named in the recent ball-tampering case. There are rumours of the player being dropped out as the captain of the Rajasthan Royals.
Steve Smith is one of the top batsmen in the league and has been one of the leading run-scorers in the world. This video is a testament to the value Steve Smith carries around with him.
The soft action taken against the Australian skipper has already invited lots of criticism from the cricket fraternity. However, Rajasthan is set to get a big blow if they lose on Steve Smith. There are already talks of appointing Ajinkya Rahane as the next captain of the Rajasthan Royals.
With Steve Smith's status as a part of the team being under suspicion, Rajasthan Royals are certainly to suffer with one of their lead batsman presently facing the heat.