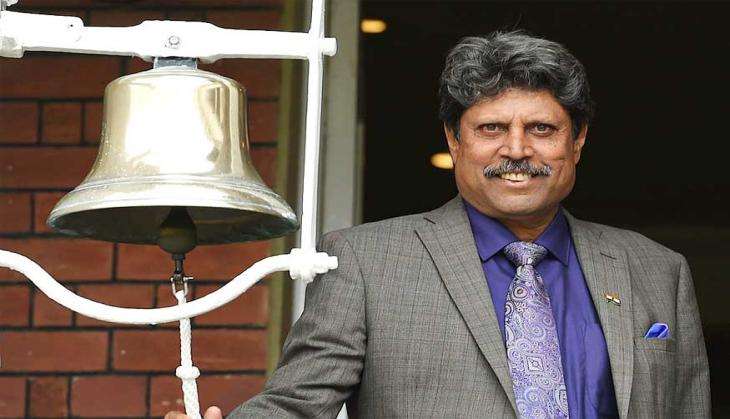 Kapil Dev, India's first World Cup winning captain, rung the bell at Eden Gardens just before India and New Zealand teams stepped out for the national anthem.
Today is the opening day of the second test match between the two teams.
Dev was accompanied by Cricket Association of Bengal (CAB) President and former India captain Sourav Ganguly.
"Looking dapper in a suit, the 1983 hero wore a wry smile on his face as all-rounder Ravindra Jadeja was seen witnessing the event keenly from the players' dressing room", reports IANS.
The ringing of five-minute bell ritual was introduced in 2007 at Lord's.