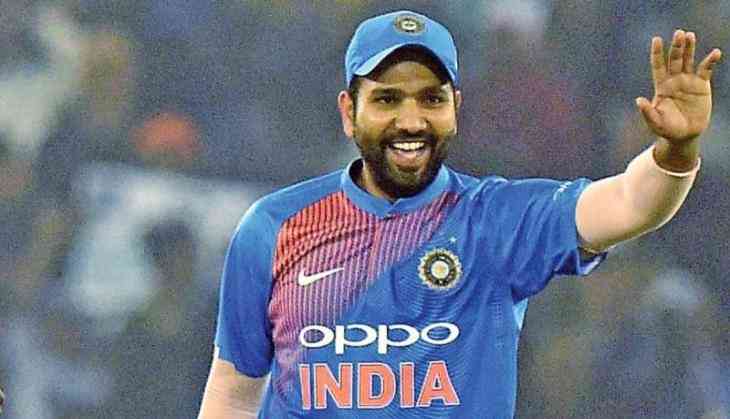 Hitman of Indian cricket team, Rohit Sharma was awfully off colour for Mumbai Indians in the 11th edition of IPL but he found his magic in India colours.
The master blaster Sachin Tendulkar who managed to score 34357 runs has topped the list of most runs scored at international level. Tendulkar is highest run getters across all the format.
In his test career he scored 15921 runs while in ODIs he scored 18426. Former skipper of SriLanka Kumar Sangakkara is at the second place on the list with 28016 runs scored at international level.
If we are talking about the Indian stars players like Rahul Dravid, Sourav Ganguly, Mohammad Azharuddin, Virender Sehwag, Virat Kohli, MS Dhoni, Dilip Vengasarkar, Sunil Gavaskar, Yuvraj Singh, VVS Laxman, and Gautam Gambhir are the ones who scored more than 10000 runs at international level.
Rohit Sharma scored 10022 runs at international level. In his ODIs career he scored 6594 runs while he has scored 1949 runs in the limited over game.
Rohit has scored 1479 runs from 43 innings from 25 Tests games.
India won the first T20 international match against Ireland after putting the hefty score on the board. before their wrist-spinners confirmed the result by 76 runs at Malahide in Dublin.
Despite James Shannon's half century, the wrist spinner's of India Yuzvendra Chahal and Kuldeep Yadav thrashed Ireland's batting line-up.
The superb opening partnership of 160 between Rohit Sharma and Shikhar Dhawan laid the platform for a hefty total 208/5 before their wrist-spinners Chahal and Kuldeep cleared the way for India to registered 76 winning runs at Malahide in Dublin.
Also Read: Indian skipper Virat Kohli dated these 4 beauties before Anushka Sharma; see who they were