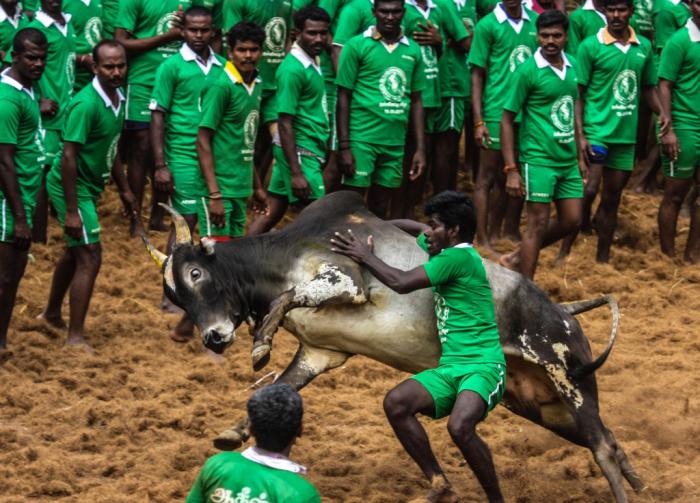 Riding roughshod over the demands of the Animal Welfare Board, the Ministry of Environment and Forests is all set to legalise the bull taming sport of Jallikattu, in Tamil Nadu. The sport, which is part of a century-old tradition, was banned by the Supreme Court in May 2014, after receiving several documented tales of animal cruelty.
However, the Environment Minister, Prakash Javadekar, was on Wednesday heard telling reporters, "Jallikattu in Tamil Nadu, bullock cart race in Maharashtra, Kambala in Karnataka and some sort of race using bullocks in Punjab have been traditionally and culturally practiced for centuries.
We want to respect that but also ensure that there should be no cruelty. We have found some ways to avoid cruelty to the animals so that the cultural practice can be followed. We will announce those January 1. The government is positive on the issue," said Javedekar.
While the government seems intent on legalising Jallikattu, it might not all be smooth sailing. The Animal Welfare Board has refused to give a report in favour of the government's decision, a must according to the Supreme Court's last year ruling.
Demands to overturn the ban have been raging since 2014, with regional parties backing the move. However, many say that the Centre is keen on passing the order to rally public support months before the state goes to polls.