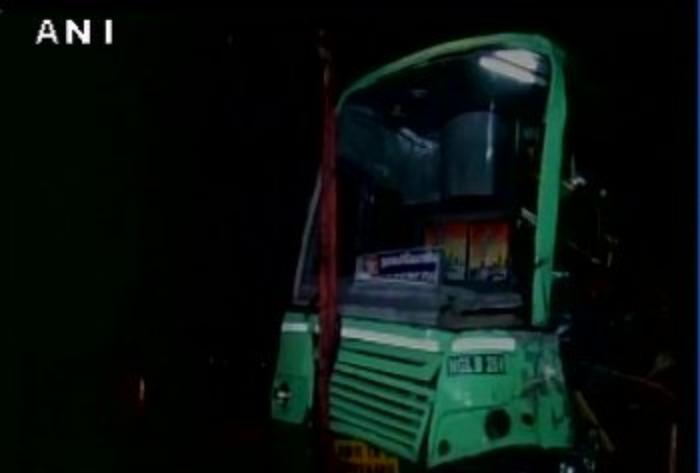 A state transport bus in Trichy district of Tamil Nadu, on 20 October night, collided with a truck leaving at least 10 dead and 13 critically injured.
The incident took place when the bus, which was going from Chennai to Nagercoil, rammed into a truck parked on the Samayapuram highway.
The injured have been admitted to a nearby government hospital.
Further details are awaited
-ANI